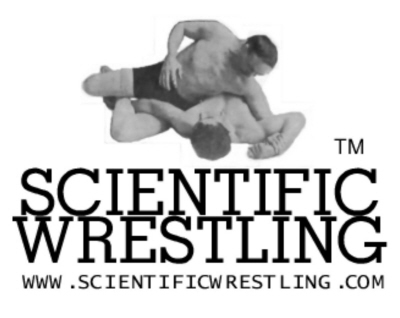 The Official Blog of Scientific Wrestling
Tuesday, Nov 24, 2015
THANK YOU FOR AN AMAZING 2015, We're Heading into 2016 STRONG!!
By Jake
Tuesday, Nov 24, 2015 08:00
Wow, what a year! We help successful camps across the country and abroad, tournaments, etc. Thank you to EVERYONE that has supported our efforts to spread the good word about our amazing sport!
1) Coming Up: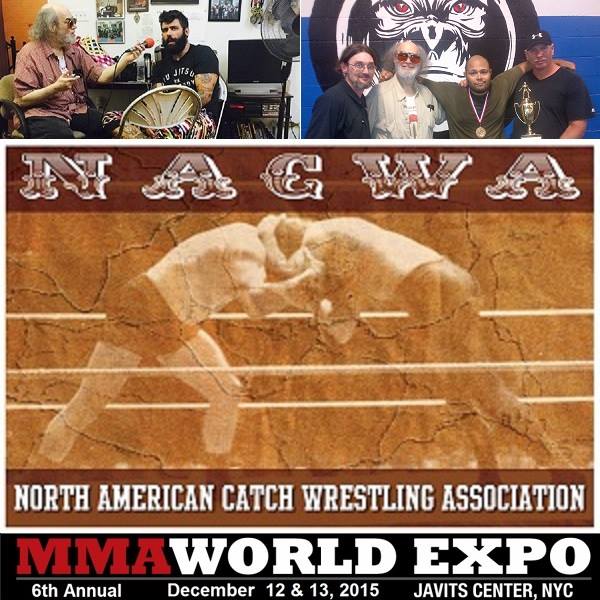 King of Catch Wrestling Heavyweight Championship and NACWA Invitational at the World MMA Expo at the Javits Center in NYC, Dec. 13!
There will be a brief open seminar/rules demo followed directly by 5 hard fought Catch-As-Catch-Can wrestling matches:
Middle Weight - Joe Shick (Brazen MMA) vs Anthony Pipola (NY Combat Sambo)

Light Heavyweight - Steven Yokay vs Justin Sumter

Light Weight - Phil Caracappa vs Hassan Hope

Super Heavy - Nick Caggia (Pro-Grappling League 2013 heavyweight champion and winner of the 2014 SnakePit USA Catch Wrestling open weight championship) vs TBA

Heavyweight Championship - Travis Newaza (current West Coast KoC Champ) vs Thomas Velasquez (2x East Coast KoC Champion).
2) HOLIDAY DVD SPECIALS!
The Complete Catch Wrestler Package
Regularly this is a great deal at $677.00 (you save $523) but until Dec. 11th you can save a whopping $853!!!! Just use discount code "CCW" (without quotes) at checkout to get them all for just $347!!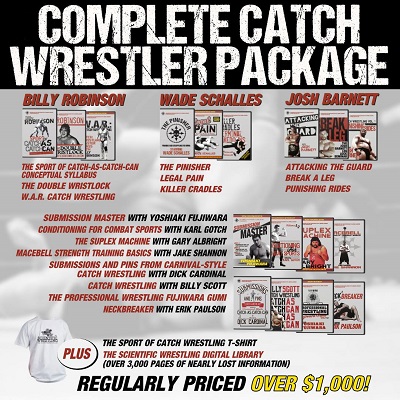 The Billy Robinson Signature Series
Regularly this is a great deal at $159.00 (you save over $76) but until Dec. 11th you can save over $115!!!! Just use discount code "BRSS" (without quotes) at checkout to get all three Billy Robinson DVDs for only $119.99!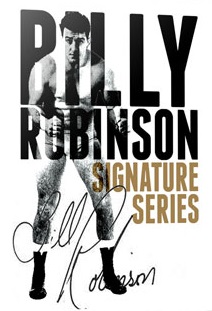 Also, remember when you sign up for a membership with ScientificWrestling.com you get a 20% discount on ALL our instructional DVDs!
3) Josh Barnett, Submission Flow: Jiu-Jitsu Magazine, Issue 32:
4) Wade Schalles Roasts Randy Couture You have to watch this hilarious clip of Wade "THE PINISHER" Schalles flex his comedic muscles!:
5) PINISHER Training Camp UK recap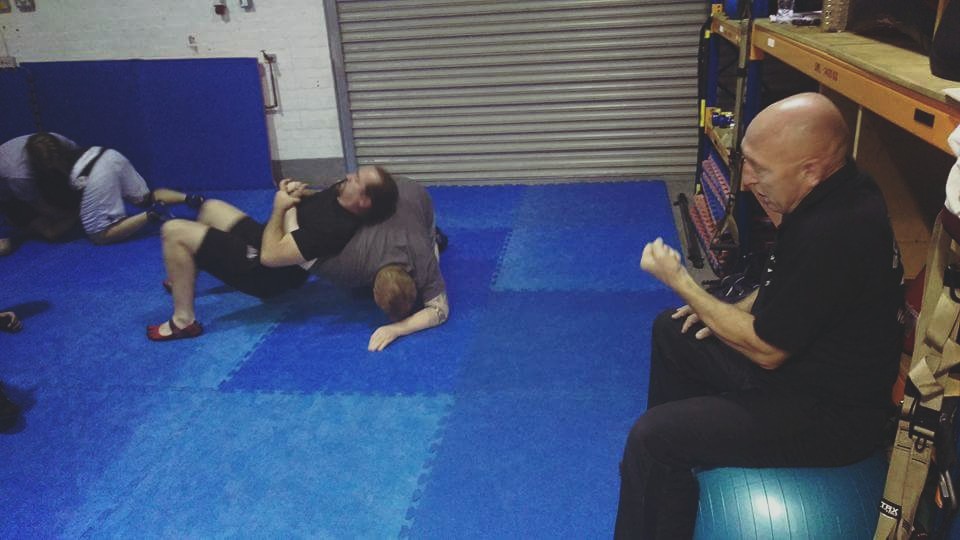 Here's a brief recap by our man in the UK Martin "Oz" Austwick:
"It was an amazing day with Wade pushing everyone just a little harder than they wanted, and all with his usual twinkle in his eye. He likes to build wrestling from the end result back towards the start, so we started with an entire day of groundwork. We covered the chin-pick-twist, the back hook, the half nelson, the crooked head scissors, the DWL and a few other nasty arm subs. We looked at a few techniques that flow naturally from a sit-out, form both sides of the story. And then we moved on to identifying what is "on" and what isn't. With partners deliberately trying to sabotage moves.
Wade is an amazing coach, with a real eye for detail, and a real sense of humour when he teaches. His ability to break down basic bio-mechanics into simple, easy to understand concepts is second to none, and explains why he is the most successful pinning wrestler of all time. His ability to tailor what he is doing to each individual person, and to demonstrate each and every variation of what he is talking about is what sets him apart as a coach.
That man knows more ways to hurt you than I thought possible. Really looking forward to day 2, here's hoping I survive!"
BIG TRAINING CAMP ANNOUNCEMENT!!! Also, I am excited to announce that our 2016 Scientific Wrestling Training Camps will feature BOTH Wade "THE PINISHER" Schalles and Josh "WARMASTER" Barnett!! THIS IS YOUR CHANCE TO BE COACHED BY TWO OF THE WORLD'S GREATEST IN ONE CAMP!! Here's our tentative 2016 Schedule:
Los Angeles Camp - April, dates TBA
London UK Camp - May, dates TBA
Orlando Camp - October, dates TBA
If you're interested in one of these upcoming camps, please send me an email at training@scientificwrestling.com and let me know which one!
In closing, in the spirit of the season EVERYONE at Scientific Wrestling is incredibly grateful for your unwavering support of our efforts to share the greatest combat sport in the world; CATCH-AS-CATCH-CAN WRESTLING!! Happy Thanksgiving!!
Permalink
Digg this
Add to del.icio.us
Submit to Reddit
Technorati Profile
Friday, Aug 21, 2015
The Scientific (Wrestling) Revolution continues...!
By Jake
Friday, Aug 21, 2015 10:00
What an exciting time to get involved with Catch-As-Catch-Can wrestling, here's why!!!:
1) NEXT KING OF CATCH WRESTLING TOURNAMENT
The Catch Wrestling tournament that reignited the sport of competitive catch wrestling is back for our East Coast tourney! Click the image to learn more and REGISTER: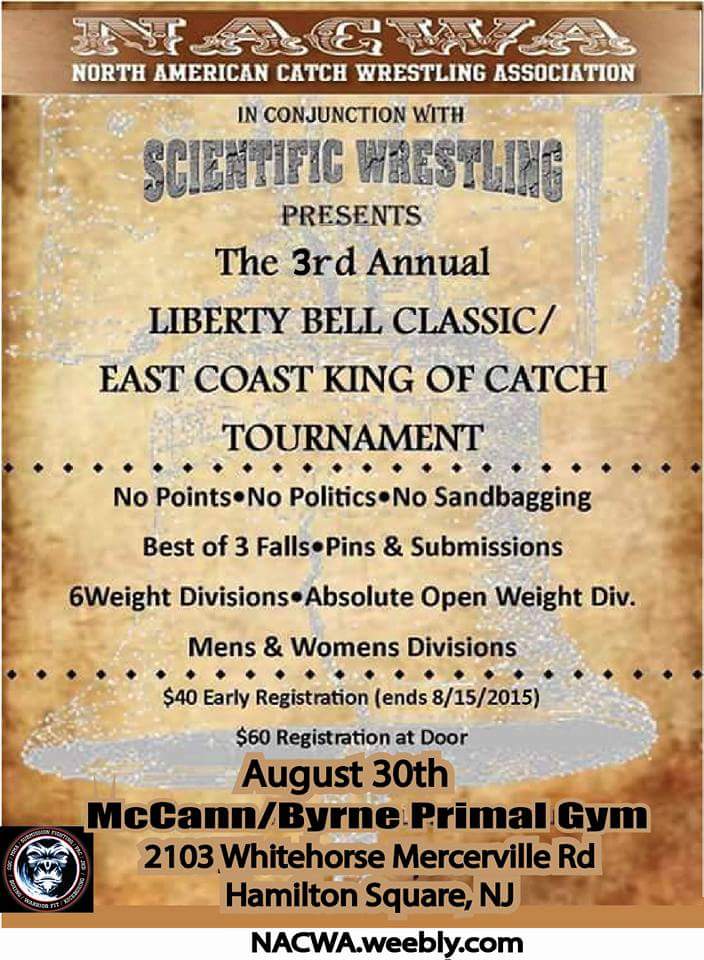 2) PINISHER TRAINING CAMP U.K.
Live in Europe and want the chance to receive hands-on coaching with one of the greatest grapplers (and PINNERS) that has ever lived? Then you will want to attend our PINISHER TRAINING CAMP with Wade Schalles!
You might want to take pointers from Coach Schalles, a man that has one of the most successful careers in grappling:
-Winner of 15 different national championships
-Collegiate world champion
-All-American in five combative disciplines (Sambo, Judo, Freestyle, Folkstyle and Greco-Roman wrestling)
-The father of Funk Wrestling
-Guinness Book of World Records holder of the most wins and pins of anyone who has ever competed
-National Record Holder for defeating the most NCAA champions
-World Record Holder for defeating the most World Champions and pinning the most World Champions!
SIGN UP FOR OUR U.K. CAMP HERE (REGISTRATION CLOSES NEXT WEEK!!!)



3) December 5th - PINISHER TRAINING CAMP MIAMI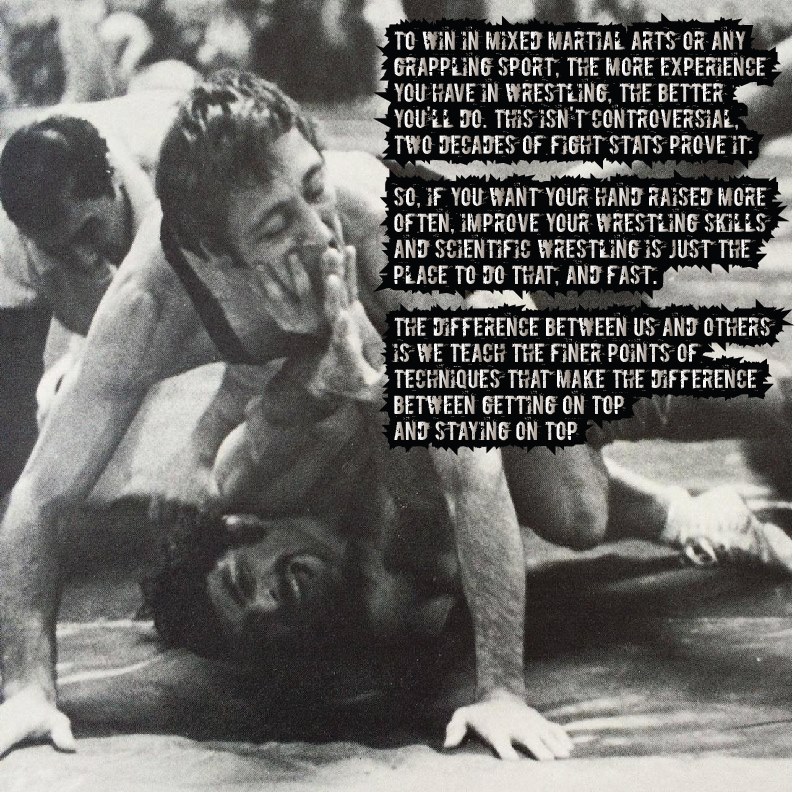 Wade and I will be in Pompano Beach, FL for our PINISHER TRAINING CAMP December 5th, 2015.
EARLY BIRD REGISTRATION FOR WINTER TRAINING CAMP IN MIAMI ENDS OCT. 30th, 2015. FIRST COME, FIRST SERVED.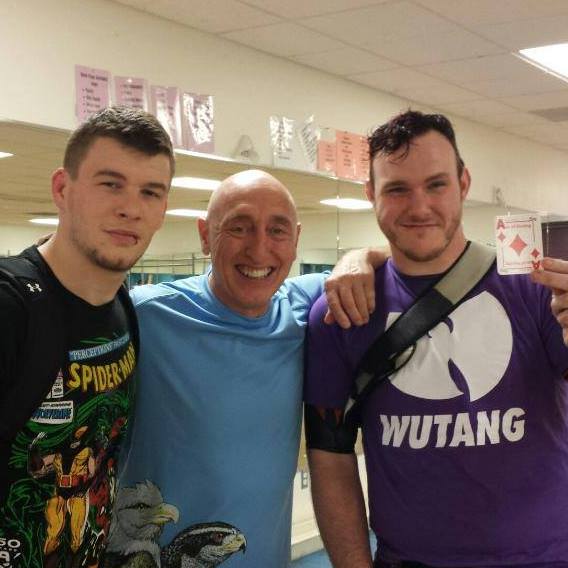 Do you have YOUR 'Ace of Pinning' card yet?
4) SCIENTIFIC WRESTLING INVITED TO PRESENT AT THE ARNOLD'S SPORT FESTIVAL
March 2016 at the Arnold's Sports Festival will be huge opportunity to showcase the sport we love; catch-as-catch-can.
Scientific Wrestling will be present with Wade Schalles, Josh Barnett and myself giving presentations PLUS our friends at SnakePit USA will be hosting a big catch wrestling tournament! Please mark your calendars and come help us support the sport of catch wresting!!
5) Gillian Silver - NAGA 8/8/2015 - Brazen Martial Arts Windsor, NJ
Congrats to Scientific Wrestling tribe member Gillian Silver on more competition wins!!!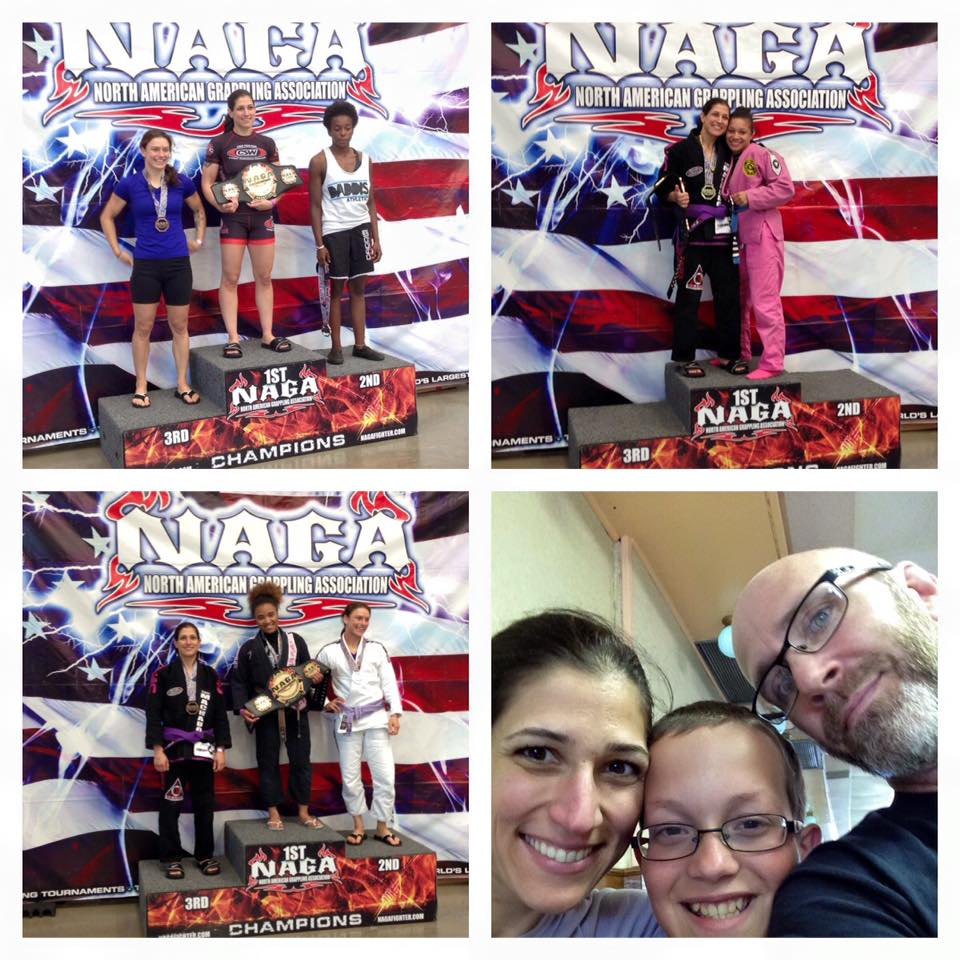 6) Macebell Maniacs!
UFC's Carlos Condit is training with maces...!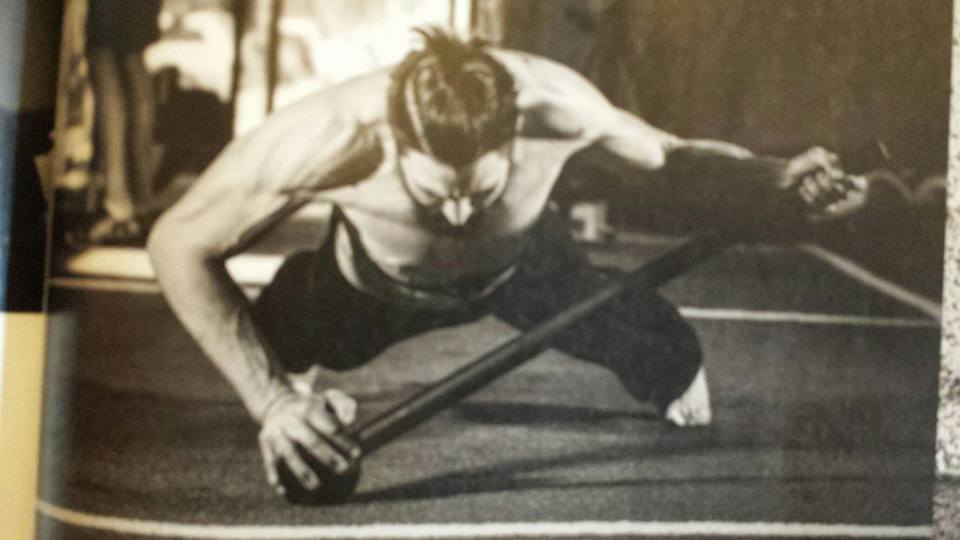 One of my first Macebell students, Rik Brown, is blowing up. Check out this cool video:



7) ARTICLES
Here are some cool articles of interest to Scientific Wrestling fans:
Gene LeBell and Ronda Rousey'??s gold lineage
Josh Barnett talks new movie 'Absolution,' Metamoris win, UFC career and more
Training camp alums and longtime Coach Barnett students Shayna Basler and Colleen Schneider catch-as-catch-can wrestling exhibition in the park:
My Afternoon with Billy Robinson



8) LEGIT PRO-WRESTLING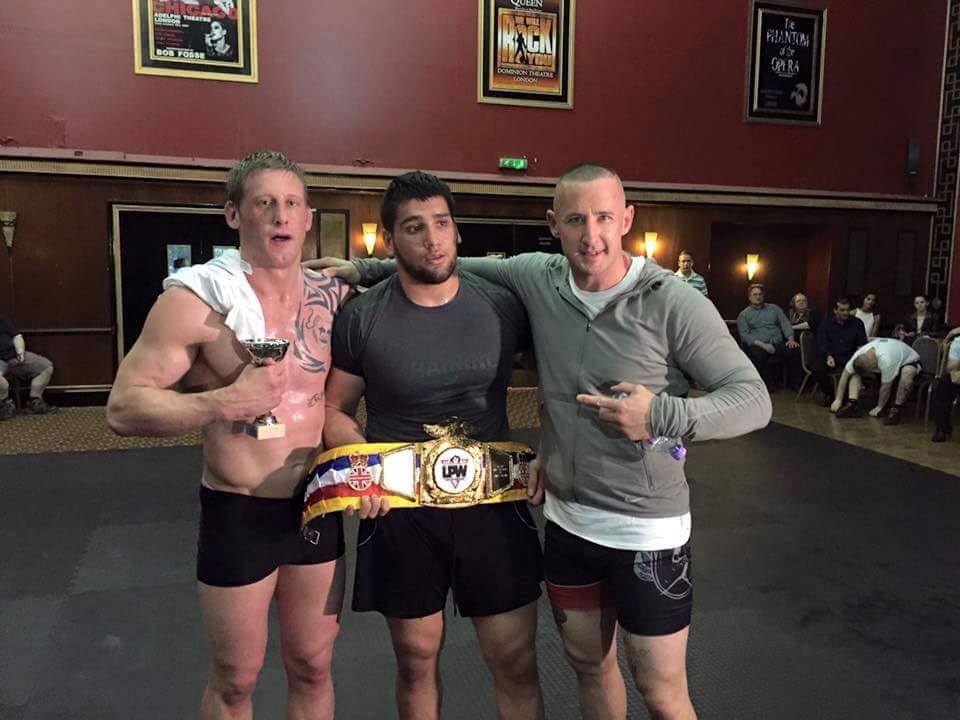 CONGRATS TO EVERYONE AT THE INAUGURAL LPW EVENT!!!!!!!
When Billy and I first arrived to teach CACC in the U.K. back in 2011 the very first seminar we did was at Chris Crossan's gym. Chris has done everything he can to learn and promote legit catch-as-catch-can and he's now started his own promotion; LEGIT PRO-WRESTLING! And our very own Asst. Coach Alex Cook participated in the tournament (and did very well!). Here are the results of their inaugural show:
Legit Pro Wrestling UK Open Catch Wrestling Championships + Supporting Bouts
Supporting Bout Flash Carter defeated Andrew Southall via pin.
Quarter Final matches Phil Clegg defeated Dave Faulkner via heel hook.
Amin Nazer defeated Joe Kawalski via pin.
Alex Cook defeated Jack Bradley via pin.
Chris Crossan defeated Scott Paterson top wrist lock.
Supporting bout Ryan Docherty defeated Jacob Christie via pin.
Semi Finals Amin Nazer defeated Phil Clegg via pin.
Alex Cook defeated Chris Crossan via pin.
Legit Pro Wrestling UK Open Weight Catch Wrestling Championship Final Amin Nazer defeated Alex Cook via pin.
Friendly bout - Joe Kawalski wrestled Andrew Southall.

A bit of a fast pin, I hope that there is a rematch between Cook and Nazer!!
Permalink
Digg this
Add to del.icio.us
Submit to Reddit
Technorati Profile
Thursday, Apr 16, 2015
Scientific Wrestling Competitive Updates and Training Opportunities!
By Jake
Thursday, Apr 16, 2015 12:31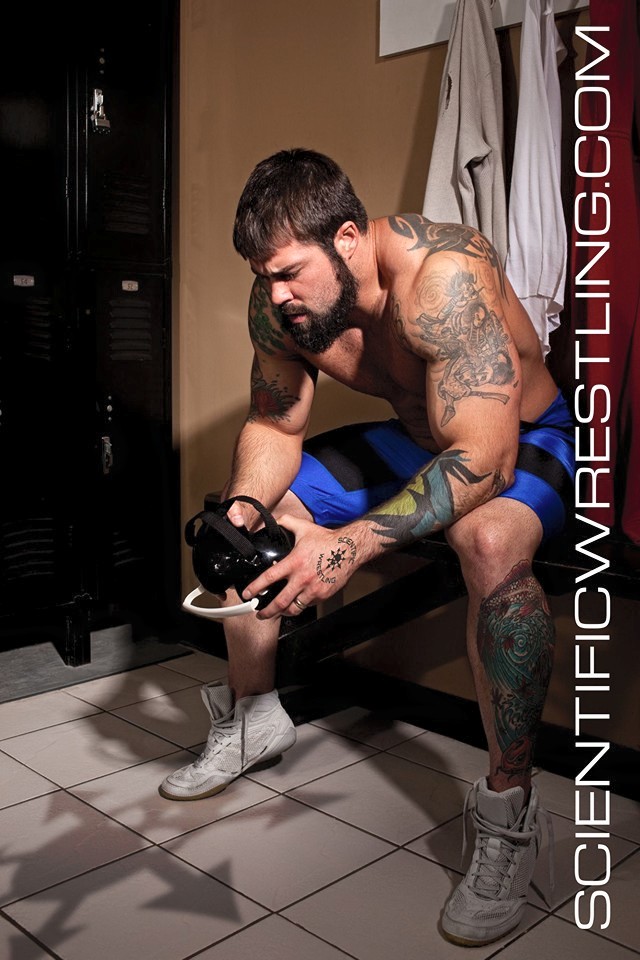 Don't miss early-bird registration savings for our annual East Coast Certified Catch Wrestler Training Camp at Daytona Beach, last weekend of May 2015! Full price goes into effect after April 17th, sign up now AND SAVE!
If you are in the UK or nearby, you will want to sign up for our legendary three day training camp coming this fall! Sign up with the link below:
http://CatchAsCatchCan.org
Also, SUPER huge congratulations to our very own Kenny Lester! He just won his division in the Oceania Championships (it is the first Olympic Qualification event) in the Greco-Roman Super Heavyweight by ALL pins!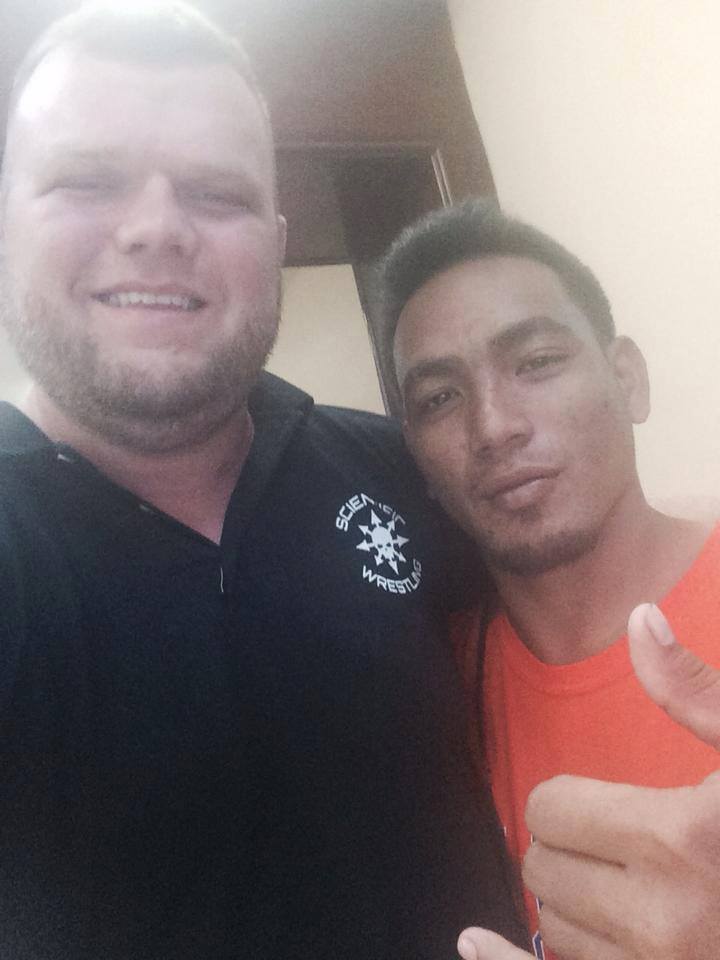 Kenny went 3-0 INCLUDING defeating 2x Olympian and 3x defending Oceania and Pacific Games Champion Florian Temingale!
Kenny is a longtime student of Scientific Wrestling Head Coach Wade Schalles and assisted at our most recent East Coast Certified Catch Wrestler Training Camp in San Diego (he will also likely be at our next East Coast training camp at the end of May in Daytona too)!
Way to go Kenny!!!!!




No Holds Barred: Dan Kanagie on 2015 Virginia Shooter's Challenge and King Of Catch Wrestling
The next King of Catch Wrestling Tournament is upon us! Listen to Dan Kanagie spill the beans on Eddie Goldman's NO HOLDS BARRED podcast!
Here is the event page on Facebook and the official registration page!




No Holds Barred: Wade Schalles on the Crisis in Wrestling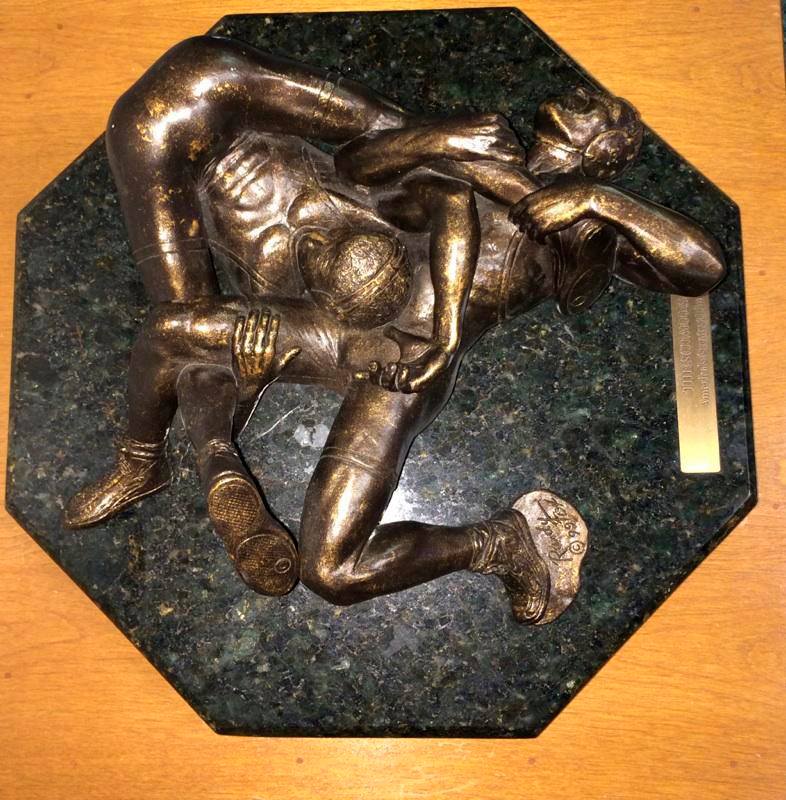 Listen to the prophetic words of Scientific Wrestling Head Coach Wade Schalles about the impending death of amateur wrestling on Eddie Goldman's podcast too!




Josh Barnett M4 Breakdown
Playing Magic The Gathering With Josh Barnett: Fightland Meets
Bobby Lashley vs. James Thompson Added to 'Bellator 138: Unfinished Business' Fight Card
Our friend (and Scientific Wrestling UK Training Camp attendee) James Thompson will be fighting Bobby Lashley at Bellator MMA 138. Check out this link for more info!




"I Pity the Fool Who Can't Wrestle..."
Did you know that Mr. T was a winning amateur wrestler?!?




Steve Buscemi vs. Jack Fiorvanti wrestling 1974
Did you know that the great actor Steve Buscemi was a winning amateur wrestler too?!?
How To Wrestle (1947)
Old-School Wrestling Demonstration with Catch Wrestler Earl McCready
Wrestling with the Past: The Man of a Thousand Holds http://www.cagesideseats.com/cageside-seats-features/2012/10/18/3518600/pro-wrestling-history-earl-caddock-man-of-thousand-holds




Gotch vs. Hackenschmidt: 107 years ago this month there was an epic 2 hour 3 minute catch wrestling championship match...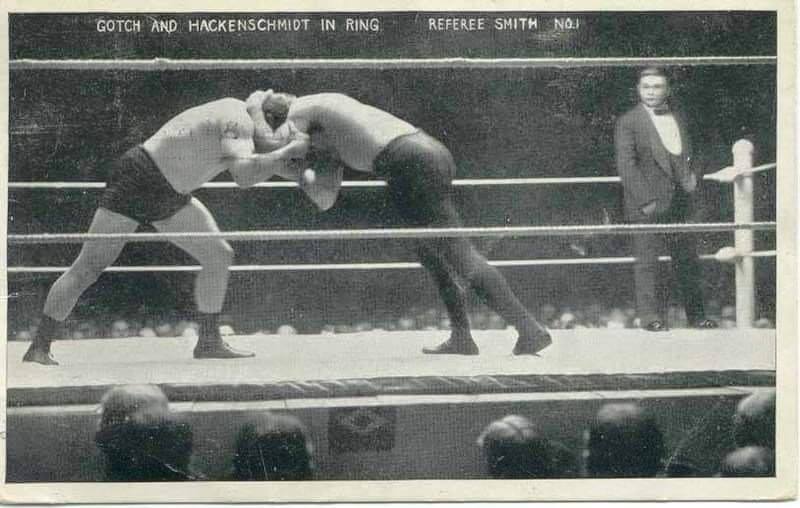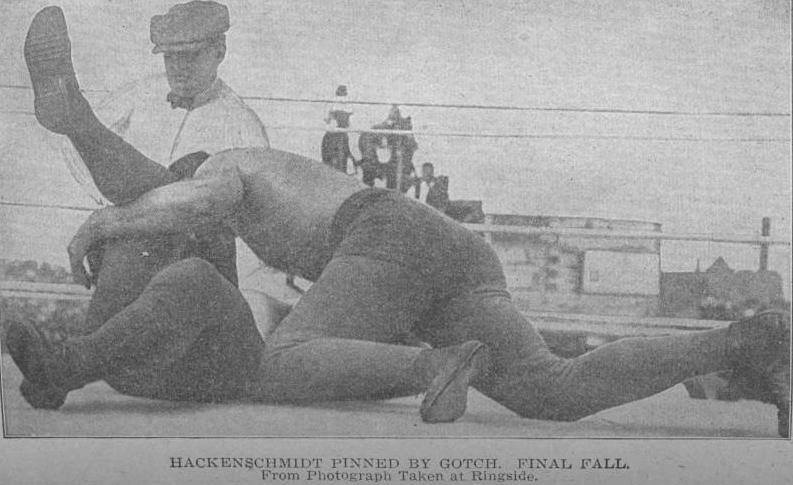 Remembering Billy Robinson...
Check this old photo of Sakuraba training with Billy...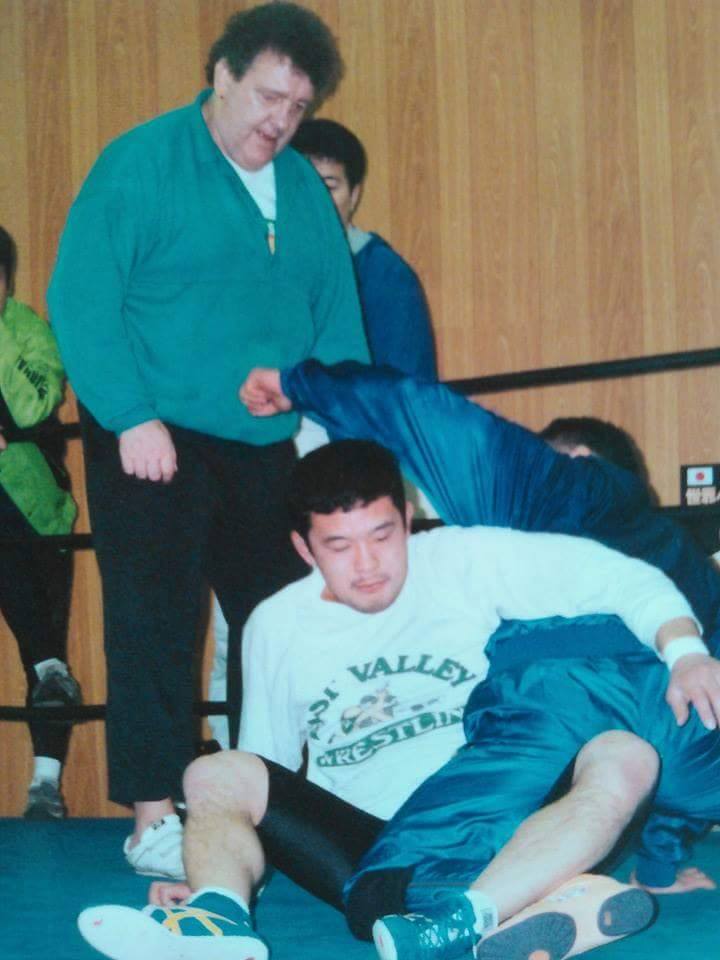 Permalink
Digg this
Add to del.icio.us
Submit to Reddit
Technorati Profile