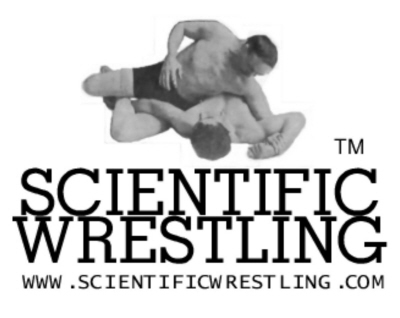 The Official Blog of Scientific Wrestling
Tuesday, Sep 16, 2008
Last Week's Certification Reviews, plus HUGE SALE!
By Jake
Tuesday, Sep 16, 2008 03:39
1) The Scientific Wrestling Certification Reviews Are In!
...and our Certification's effectiveness is apparent not just to grapplers, but to Law Enforcement and Military departments as well!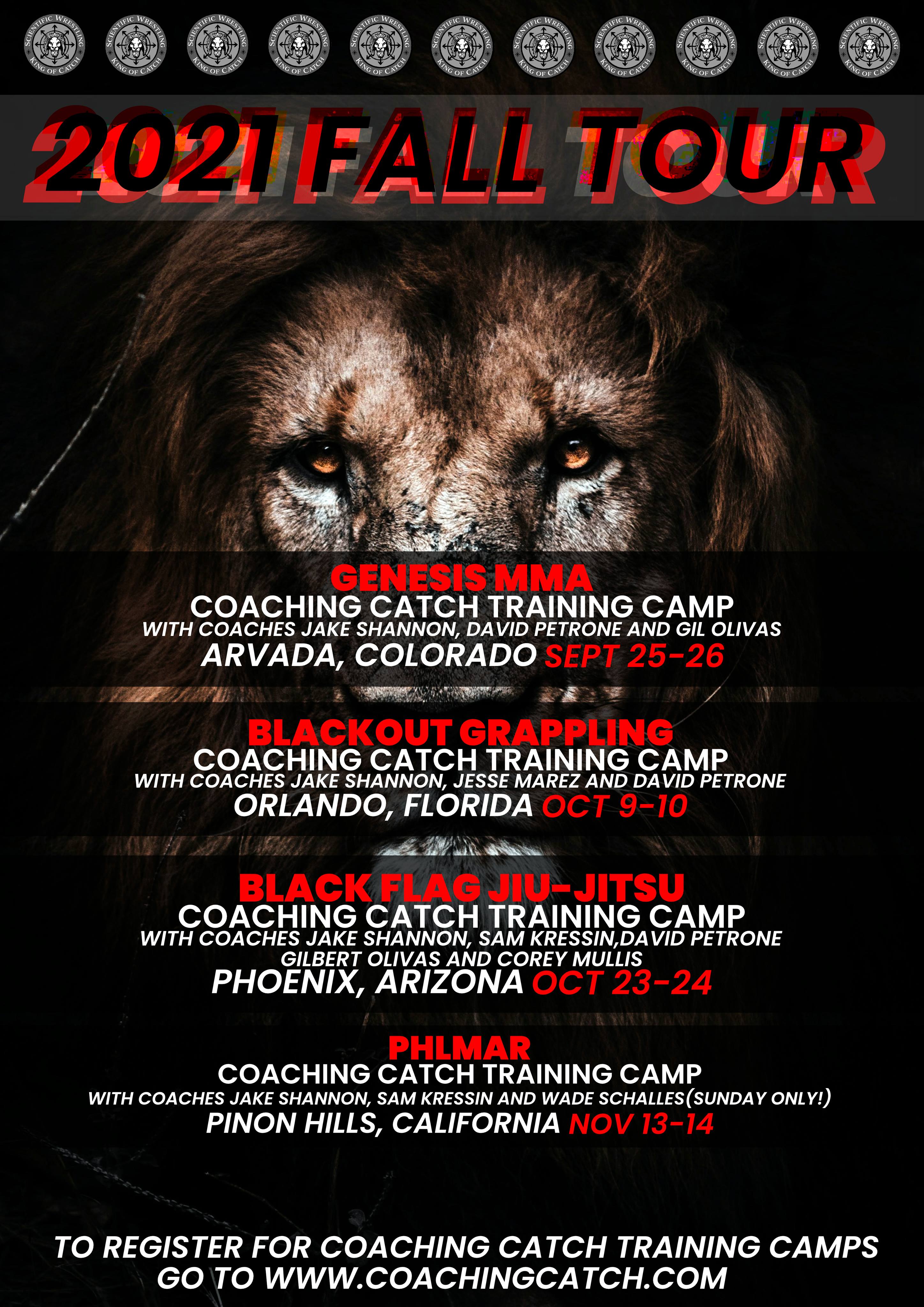 "It was incredible, I really enjoyed myself. I learned a ton of new things. Catch-As-Catch-Can is a really full system and working with a master like Billy Robinson was incredible. I feel really privileged to have been a part of this program."
-Jacques Abellira
Former Marine
Hawai'i State Super-middleweight Kickboxing Champion
Chief Firearms and Defensive Tactics Instructor, City and County of Honolulu
Blackbelt in Kodokan Judo, Kyokushinkai-kan Karate, and Valencia LAMECO Eskrima
Instructor ranking in Krav Maga (Law Enforcement, Series I), US Navy Non-Lethal Weapons Instructor

"Thank you so much for the training all weekend. It was awesome, amazing, and it was like I got to experience training along with a history lesson. So cool!"
-Jesse Kristofferson
King of Catch Wrestling Western Qualifier Middleweight Champion
Student Instructor, USA Shooto Association

"I'm freaking sore in every muscle of my body after the Scientific Wrestling Audit this weekend! Thanks for putting it together!!! I learned a ton of usable stuff I've never seen before."
-John "Kid Justice" Fabbricatore
Toughman Boxing Champion (10-2)
3-1 MMA
Pro Wrestler
Federal Law Enforcement Officer
Certified Federal Physical Fitness
Coordinator
Certified Federal Defensive Tactics Instructor
Former Federal Law Enforcement Academy Instructor


"It was damn hard -- almost a right of passage! The two days of training was hard as hell, nonstop (except for some water breaks) and packed full of info. I came away feeling like all the things I learned up to that point had finally started to jell. It was a true immersion into the material. I recommend training for and participating in the audit for any serious grappler. I often find myself thinking 'why didn't I learn this years ago?'"
-Michael Long
Coach
International Guild of Danse de Rue Savate

"I just wanted to write and tell you what a great time I had at your [Level 1] certification. You really opened my eyes as to what can be accomplished with catch-as-catch-can wrestling. It is definitely the most superior grappling art out there. You're a great teacher and I learned a lot.
The level 2 audit was everything i expected and more. We took the concepts learned in Level 1 and went into even greater detail. They explained the major principles of Catch wrestling and gave many examples of each concept in order to solidify the idea in our heads. Top notch class. I can't wait for Level 3!!"
With unlimited gratitude,"
-Harry Yotis
Montreal, Canada

"Thank you very much for the great weekend, I learned a lot of things and I really had a fun time with all you guys, I hope to be able to come back soon!!! You guys have really made me fall in love with catch-as-catch-can, and I can't wait to learn more and keep on learning! Thank you and all the other guys for making it such a wonderful experience for me, Take care!"
-Mike Raho
Vicenza, Italy

"Thank you so much for letting me be a part of history. It is an honor to be a part of the rich history of Scientific Wrestling. Having Dick Cardinal there was like capturing a piece of American history and meeting a legend all at the same time. What I loved about the audit is that you really have to know how to wrestle. There were no gimmicks, no tricks, no crazy moves that would never work. It was good, old fashioned, applicable wrestling. The submissions were fantastic. They all flow naturally off of technical wrestling and are easy to set up. Your diligence and respect of the past is amazing. You have created something special with Scientific Wrestling and I am proud to be a small part of it."
-Jesse Marez
Wrestling Coach, MLK High School
Black Belt Champion's Martial Arts
Certified Head Coach Western Combat Arts

For more information on authentic Scientific Wrestling Certification, please follow this link.
2) MEMBERSHIP DRIVE CONTEST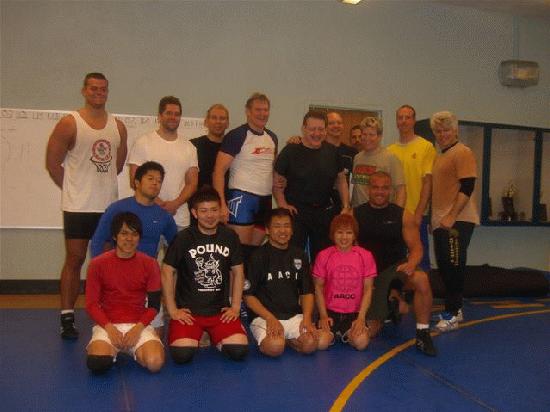 Who ever signs up the most annual members to ScientificWrestling.com will win a free copy of our upcoming Best of Gary Albright DVD and a Scientific Wrestling tshirt! Contest ends October 1st!
3) Scientific Wrestling Digital Library
I've seen other publishers now trying to sell a few books individually that have been available in the Scientific Wrestling Digital Library for way less AND they've been available like this for years.

This week only get this enormous classic grappling library (over 10,000 pages of historical proof and kick as information) for just $59.95! Price goes back up next Wednesday.

4) Available once again, the legendary 2006 Submission Master Clinic with Fujiwara and Dick Cardinal!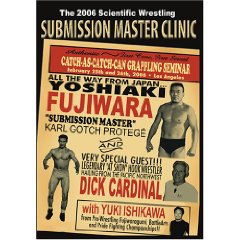 For years this DVD has only been available to those that sign up for an annual membership to Scientific Wrestling. However, for a very short time (just one week to be exact), we are making this DVD available by itself until next Wednesday! After that, it will be bundled into the Submission Master course...

5) The Last Interview with Karl Gotch

We will also be making available the very last captured interview with Karl Gotch for just one week as well. This has been only available to members of Scientific Wrestling as well but for one week we are going to make this available on DVD. After next Wednesday it will be permanently bundled into Karl's Conditioning for Combat Sports DVD set.

Click the picture below to get your copy of My Cigar With Karl: A Conversation with Karl Gotch and Jake Shannon: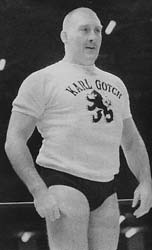 6) MOVING OUT OF CALIFORNIA SALE!

We are packing up and moving out of California in the coming months! As a result we are selling our 14 square foot Mixed Martial Arts ring. Red, white, and blue ring ropes, corner pads, canvas AND vinyl mats, that's it in the background (female model not included, lol)...
It is perfect for a small gym interested in doing Pride style fight training or grappling. We are only selling locally (Los Angeles, Orange County, Inland Empire, and San Diego), email me at training@scientificwrestling.com. We will take the highest bidder, starting at just $2,000! Bidding ends in one week.

7) Josh's Fight Postponed...
There's a Sports Illustrated article on the latest developments here...
Permalink
Digg this
Add to del.icio.us
Submit to Reddit
Technorati Profile