The Official Blog of Scientific Wrestling
Wednesday, Feb 14, 2018
The 2018 SCIENTIFIC WRESTLING season is here!
By Jake
Wednesday, Feb 14, 2018 04:06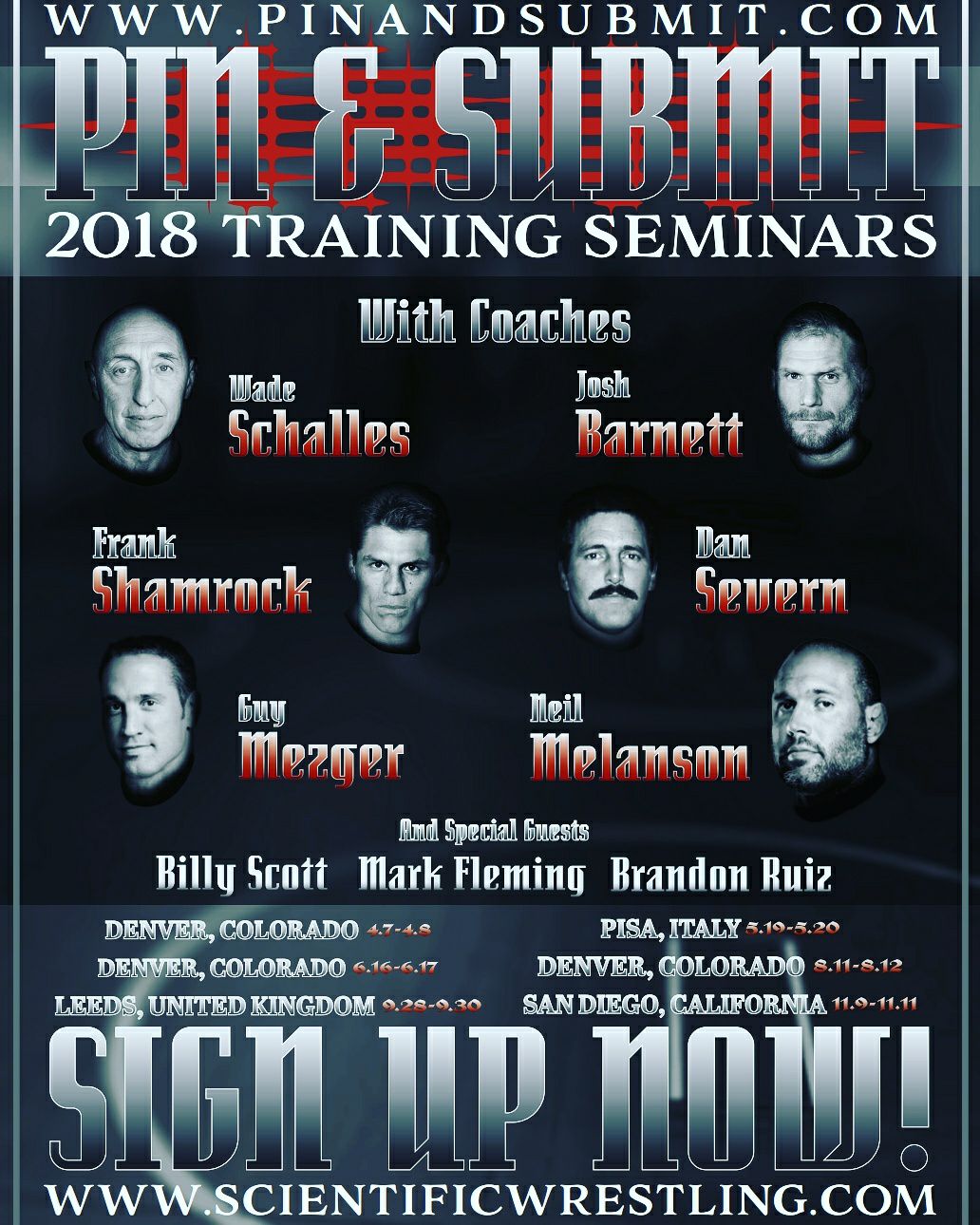 PIN & SUBMIT 2018 TRAINING CAMPS (10am -4pm each day)

4/7 - 4/8 Denver, CO: Legends of Pancrase Coaches Frank Shamrock & Guy Mezger

5/19 - 5/20 Pisa, Italy: Pin & Submit with Coaches Josh Barnett & Wade Schalles (For details and registration please email catch.seminar@gmail.com, not on this site. Thank you!)

6/16 - 6/17 Denver, CO: UWFi Shooters with Coaches Dan Severn, Mark Fleming, & Billy Scott

8/11 - 8/12 Denver, CO: CACC for Competitive No-Gi Grappling with Coaches Neil Melanson & Brandon Ruiz

9/28 - 9/30 Leeds, U.K.: Pin & Submit with Coaches Wade Schalles & Josh Barnett

11/9 - 11/11 San Diego, CA: Coaching CACC - Basics (Certification) with Scientific Wrestling staff (Coaches Jake Shannon, Sam Kressin, Ricky Lazaro, Jesse Marez, & Luis Ojeda)

Click the poster below to register for our first U.S. training camp, LEGENDS OF PANCRASE: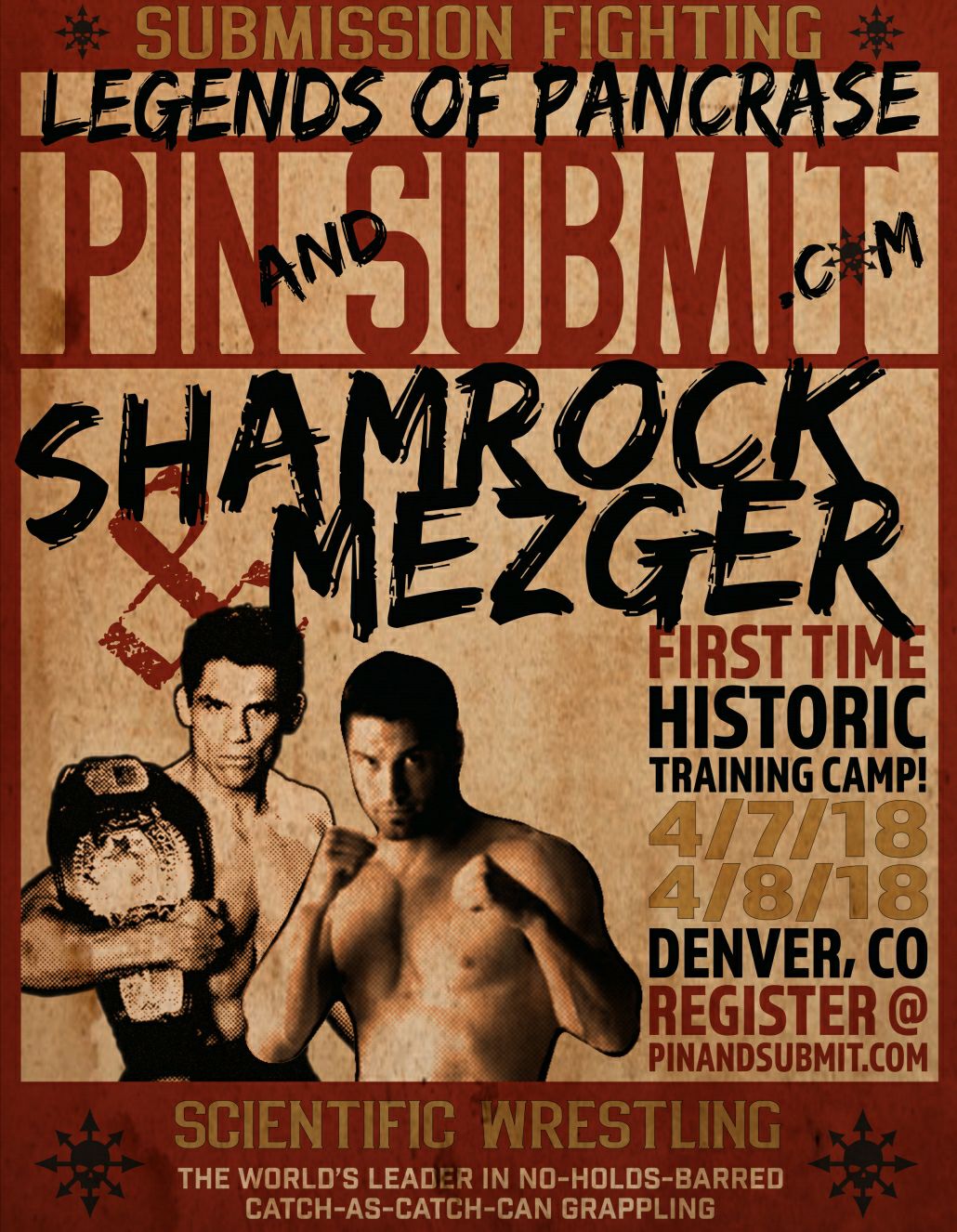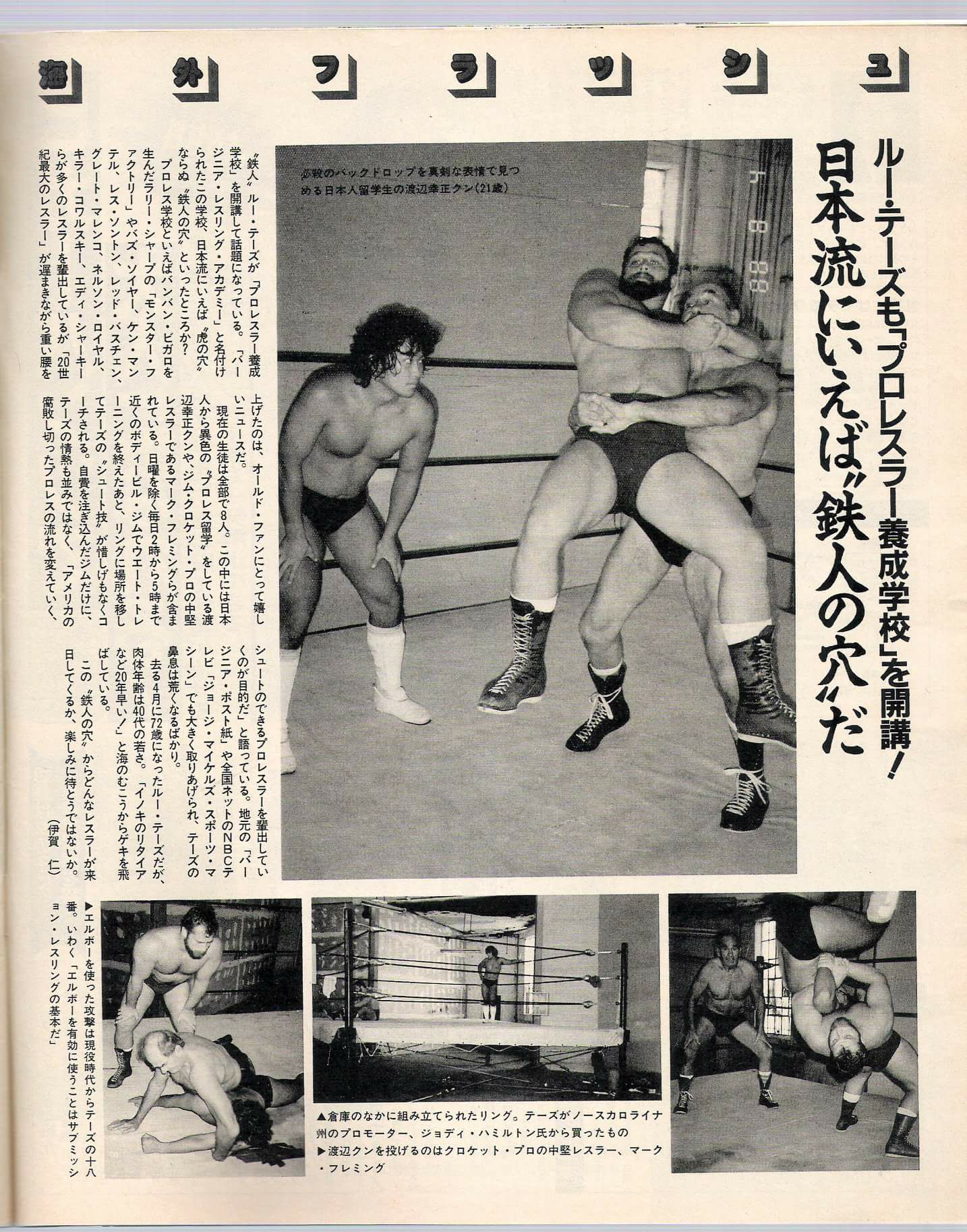 Japanese magazine coverage of Mark Fleming (training with Lou Thesz circa 1988). Coach Fleming will be at our PIN and SUBMIT 'UWFi Shooters' Camp with Coaches Dan "The Beast" Severn and Billy Scott, register now!



Check out this Nelson Necktie by Coach Neil Melanson (Coach Melanson will be coaching CACC for Competitive No-Gi Grappling with FILA World Grappling Games Gold Medalist Coach Brandon Ruiz in August, register now!)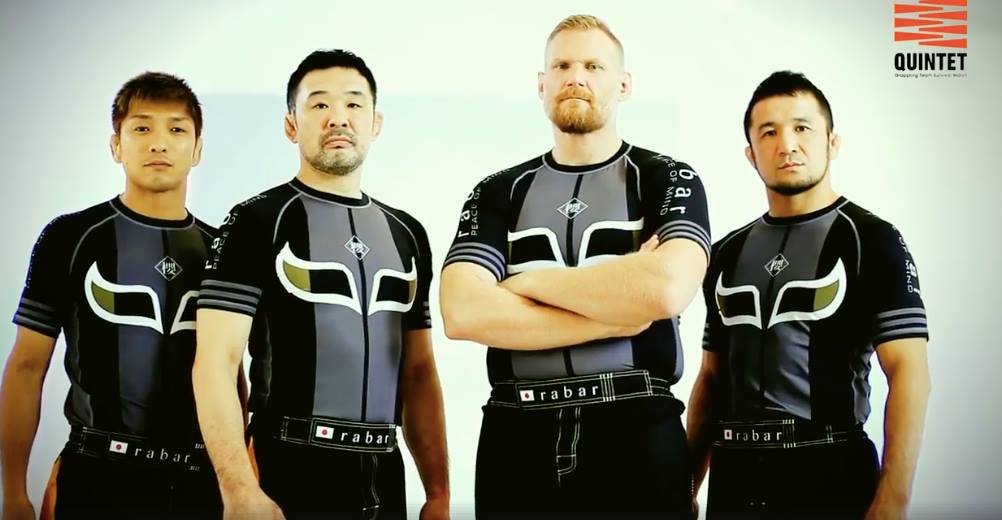 PIN and SUBMIT Coach Josh Barnett talks about the 'Quintet' project with Sakurabu (click on photo).



More about Coach Barnett in the media:
Josh Barnett's transition to wrestling sets example for Ronda Rousey

Josh Barnett Reflects on Pro Wrestling Gig, Says He's Not Done with MMA



Remember our Instructional Videos are available for instant download and streaming to your cellphone or computer here!
Permalink
Digg this
Add to del.icio.us
Submit to Reddit
Technorati Profile
Friday, Nov 24, 2017
GRATITUDE!
By Jake Shannon
Friday, Nov 24, 2017 06:06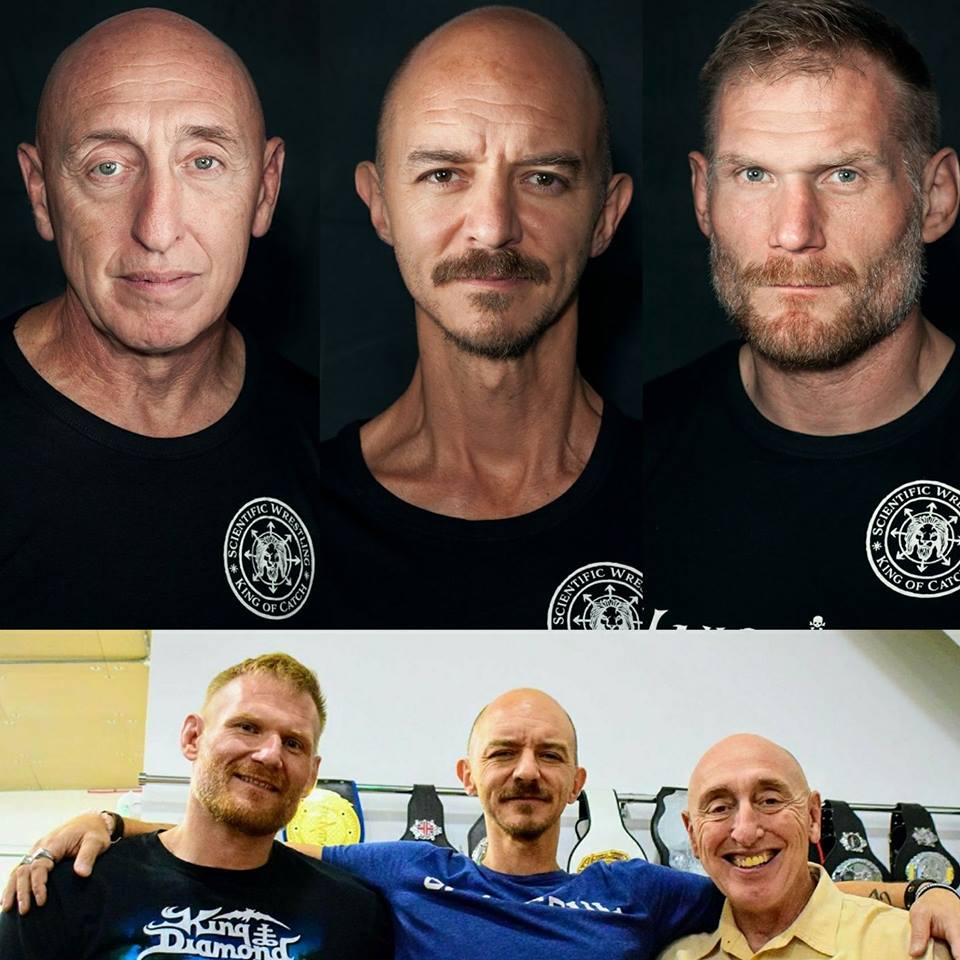 2017 was another banner year for Scientific Wrestling and the sport of catch-as-catch-can. It is amazing to think that 2018 will be our 15th consecutive year teaching No-Holds-Barred catch wrestling via instructional materials, training camps, and open tournaments!
We are so grateful and happy for your continued support that we are offering our 20% off Black Friday / Cyber-Monday Deal again!
CLICK HERE - EVERY DVD is 20% OFF UNTIL DECEMBER 12th!
Use special referrer code "thanks" (without quotes) at checkout to receive the discount!
(FYI, our Complete Catch Wrestler package is also 20% the already hugely discounted price for a limited time too! Use code "CCW")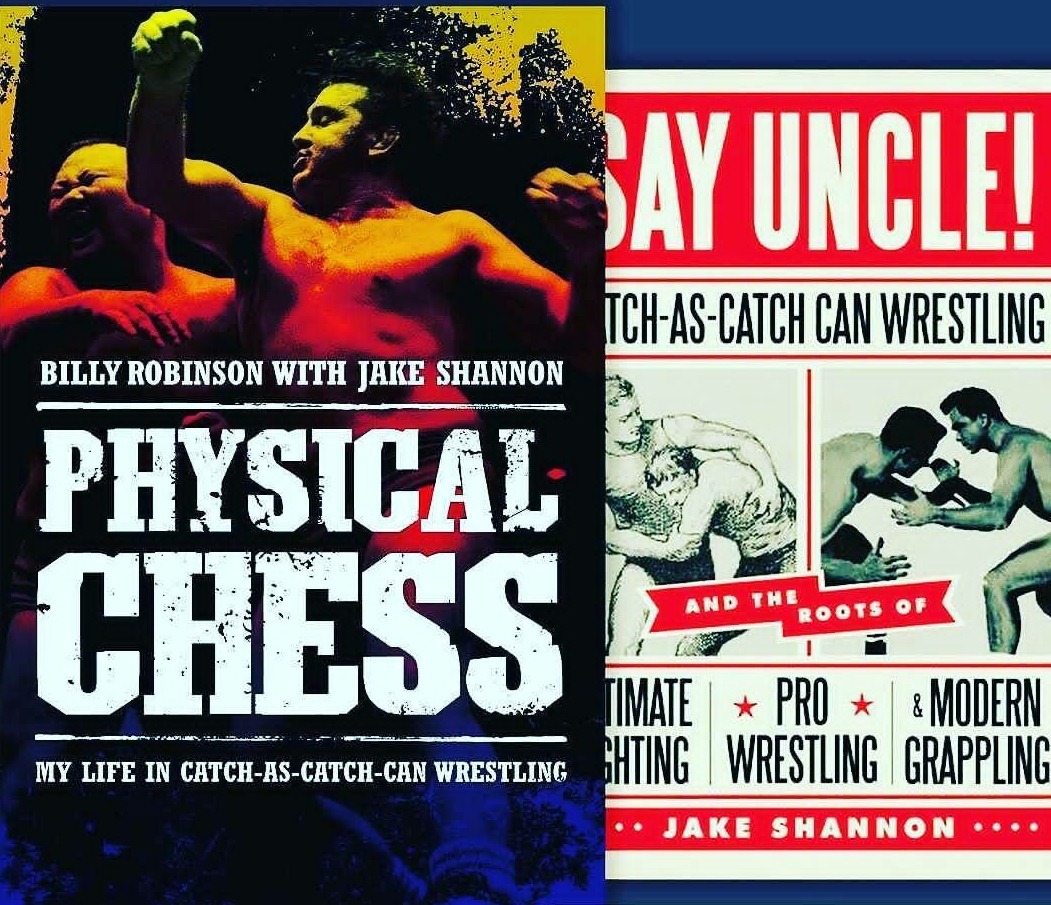 And if you happen to be looking for stocking stuffers, both best-selling books Say Uncle! and Physical Chess are available at Amazon!

Congratulations to Brandon Ruiz for recently winning his sixth career World Grappling medal, a bronze in Unlimited weight class in No-Gi at the World Championships in Azerbaijan!





Enjoy this documentary "KAMASAMA" about Karl Gotch:





HAPPY HOLIDAYS!! We will see you in 2018 with our new Pin and Submit World Tour dates and locations as well as some other awesome surprises..!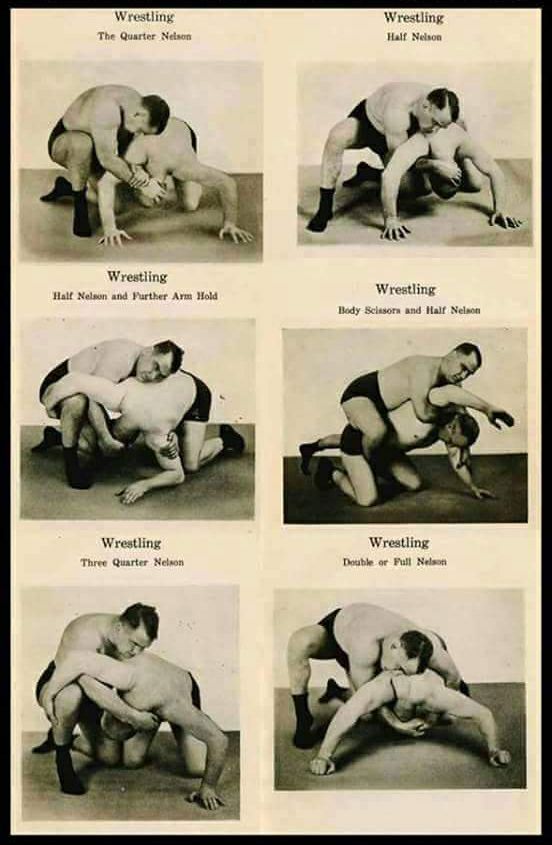 (Remember, FightingLibrary.com has this classic and TONS more ready for instant download...)
Permalink
Digg this
Add to del.icio.us
Submit to Reddit
Technorati Profile
Tuesday, Aug 29, 2017
So much Catch-As-Catch-Can!
By Jake Shannon
Tuesday, Aug 29, 2017 06:00
1) UPCOMING TRAINING CAMPS AND SEMINARS

We've had killer East & West coast 2017 camps with Coaches Wade Schalles, Neil Melanson, and Josh Barnett already.

Here are some moments from last year's London camp:



Click on the SPLADLE below to register for PINandSUBMIT.com Training Camp on September 8th - 10th in London: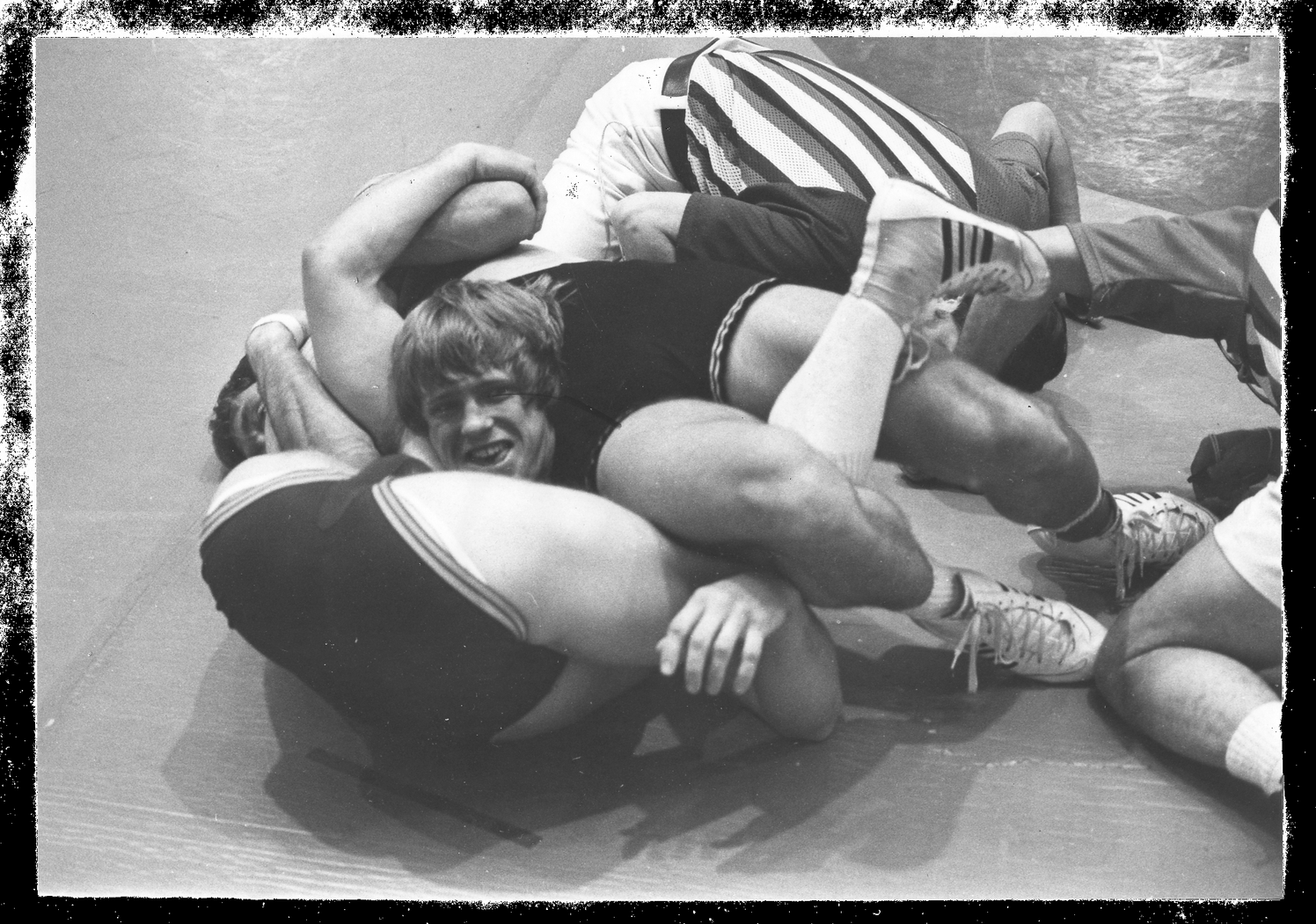 Can't come for the whole three days? Click on the PINISHER below to register for the Saturday 3 hour seminar on September 9th in London: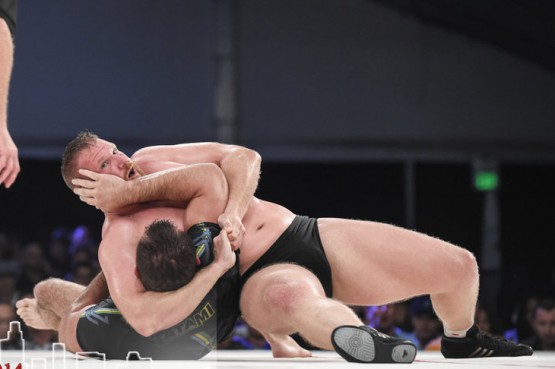 Our LAST U.S. date for 2017 is in the MILE HIGH CITY of Denver! Click on the poster below to register for PINandSUBMIT.com Training Camp on October 6th - 8th in Denver: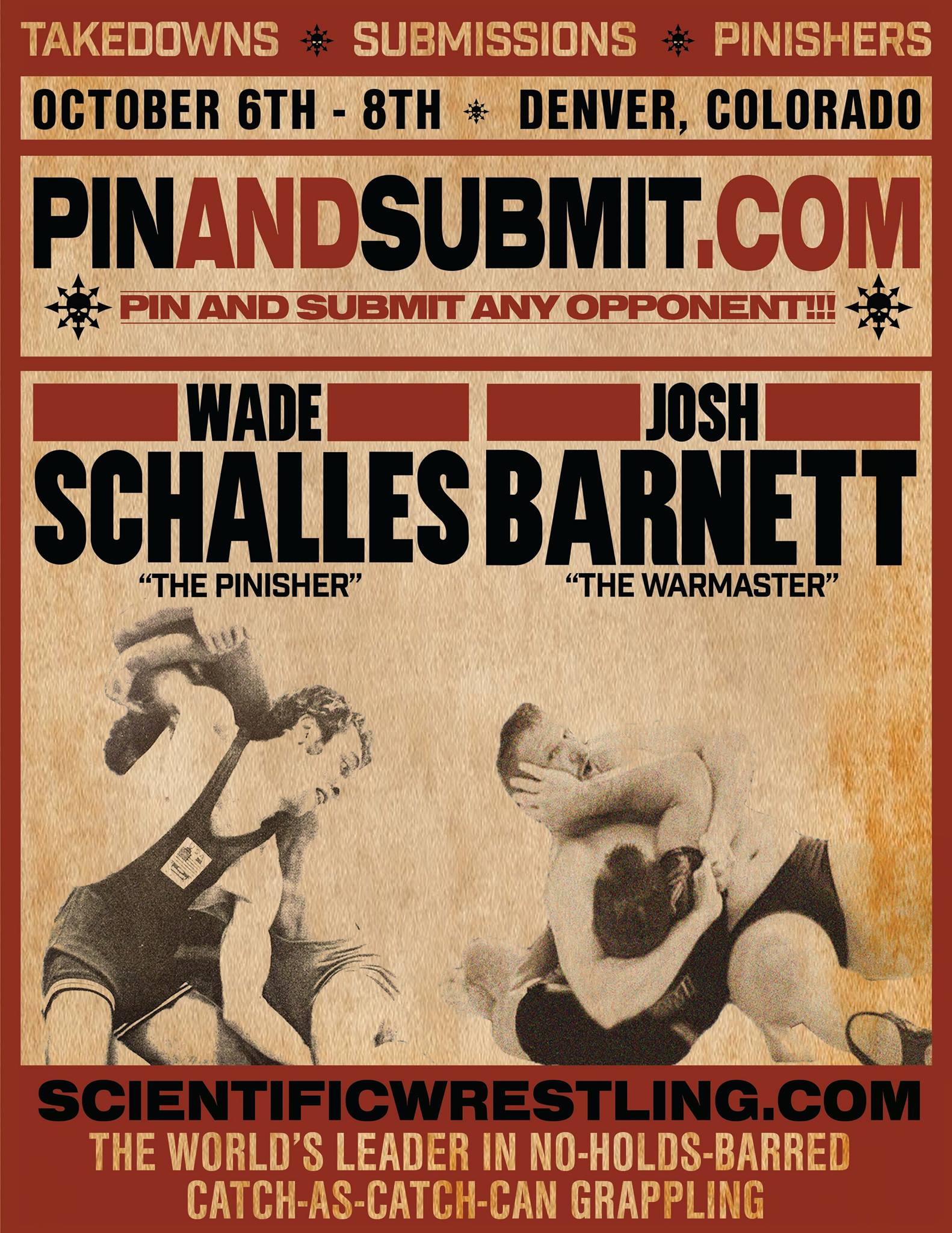 2) PLEASE HELP BRANDON RUIZ DOUBLE WRISTLOCK HIS WAY TO ANOTHER WORLD CHAMPIONSHIP!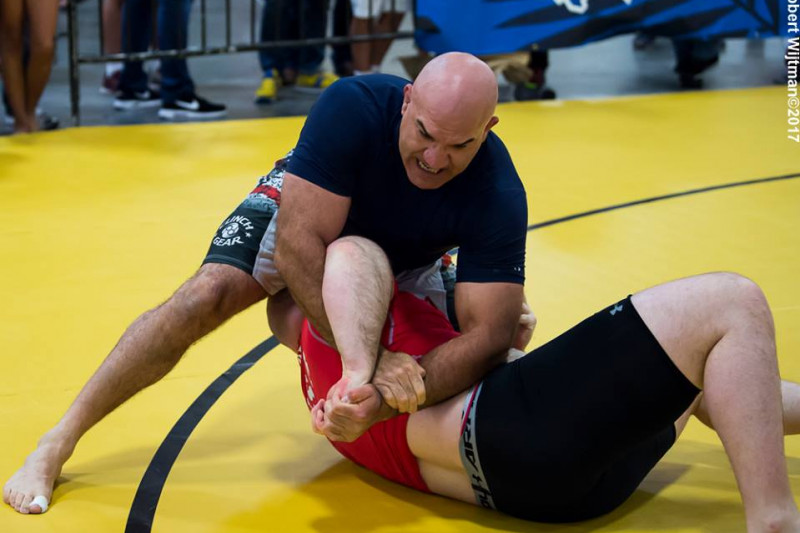 My good friend and old gym partner Brandon Ruiz just won the world team trials in Las Vegas and is now preparing to represent Team USA Grappling World Championships this October in Azerbaijan. Please help him fund it by clicking here! Read more about Brandon's quest here.



3) COOL CACC VIDEOS AND ARTICLES

DO IT AGAIN: My Lost Training Footage with Billy Robinson
An exclusive film compilation honoring the memory of my coach of seven years, Billy Robinson.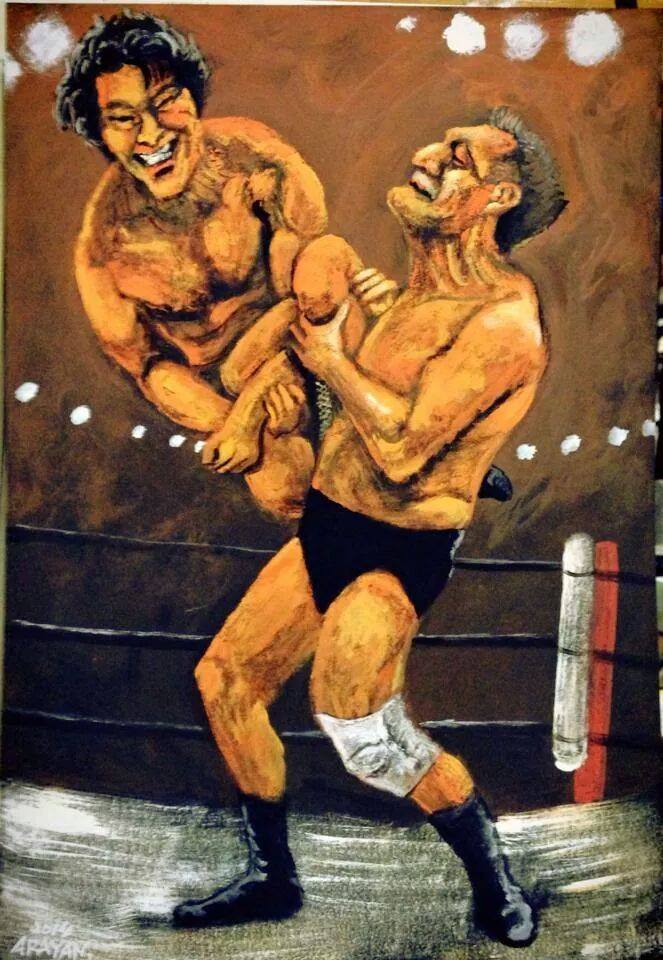 As we approach a decade since the passing of my friend, the legendary "God of Wrestling", Karl Gotch on July 27th, 2017 I am sharing some conversations with this respected and controversial Founding Father of MMA. Click here to listen.






Final Interview of Karl Gotch - 'My Cigar with Karl' full-length
An exclusive talk with legendary catch-as-catch-can wrestler Karl Gotch.



Cool Josh Barnett article on FIGHTLAND: "Strong As Titanium"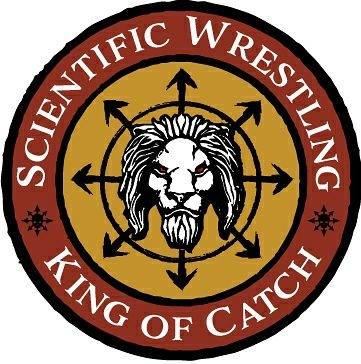 SCIENTIFIC WRESTLING Video-On-Demand (RENT or BUY and stream on your phone from home, the gym, anywhere!) on VIMEO

Also, we just re-did the Fighting Library website, please check it out!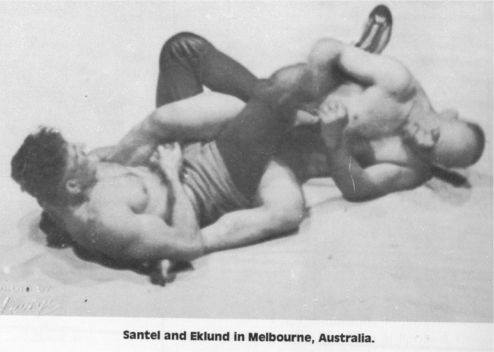 Eklund vs. Santell, 1928
Coach: Sambo leg locks come from catch wrestling

Early boxer vs. wrestler contest...

UFC Hall of Famer Kazushi Sakuraba
"Kazushi Sakuraba's War on the Guard" article on VICE
Permalink
Digg this
Add to del.icio.us
Submit to Reddit
Technorati Profile