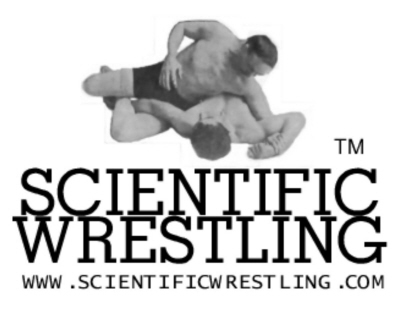 The Official Blog of Scientific Wrestling
Sunday, Oct 14, 2007
NEW Tourney Update, Schalles Coaches Clinic, and Conditioning Seminars!
By Jake Shannon
Sunday, Oct 14, 2007 06:24
Another busy week at Scientific Wrestling... Inside the member's area this week, Wade Schalles teaches a nasty 'Bar Arm'. Play with this punishing turn over and let me know how it goes.

In other news:

1) Congrats to Erik Paulson in his rd 1 win!! SW.com friend Erik Paulson (who is featured in our W.A.R. Catch Wrestling DVD, credits Catch Wrestling as a foundation of his Combat Submission Wrestling system) apparently didn't need a whole lot of gas in tank last night! Way to roar back into the ring Erik!

2) CrossFit Beach Cities is THE place in South Orange County to get your conditioning up to par! We treat fitness as sport and we had some really tough people show up and put some decent numbers up on our scoreboard. We even had our first visit from Pukie... heheh.

Our garage gym isn't pretty but our results are. Come on down if you are in the area and become a part of the thriving CrossFit Beach Cities community! Give us 90 days and we'll make you superhuman. Email me at GetFit@CrossFitBeachCities.com to get started.

3) NOVEMBER 3rd!!! Coaches and Athletes: Do Not Miss Wade Schalles' Painful Cradles Clinic:

Sign up while you still can: Wade Schalles Painful Cradles Clinic...

4) NEW DATE for The King of Catch Wrestling Tournament Qualifier here in SoCal - NOVEMBER 17th, 2007

For more information and pre-register here.

If you know companies that are interested in sponsoring the tournament, have them email me for more information at training@scientificwrestling.com. BudoVideos.com has already signed on as an event sponsor and Torque Athletic is providing all division Champions with their own 5kg Macebell!

5) NEW Macebell Seminars: Speaking of strength and conditioning, have you been swinging your new Macebell and hungry to expand your workout? Feel a little intimidated by swinging 22lbs at the end of an unwieldy handle? Cranked out 100 reps straight yet? Do you know the different strength and condition variations possible?

We now have East Coast and West Coast half day seminars opening!!: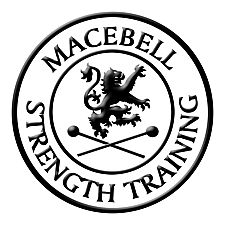 6) Another big week of killer fights at UWF-Bushido On-Demand:
From the Civic Arena in Osaka, Japan:


Steve Cox vs. Kiyoshi Tamura

Yoji Anjoh vs. Kazuo Yamazaki

MAIN EVENT: Gary Albright vs. Nobuhiko Takada


Until next week, get some quality time at the gym!!
Jake
Permalink
Digg this
Add to del.icio.us
Submit to Reddit
Technorati Profile
Thursday, Oct 04, 2007
Put Up or Shut Up, It's Tournament Time! And more news!!
By Jake Shannon
Thursday, Oct 04, 2007 11:52
1) Southern California Catch Wrestling Tournament - October 20th, 2007 - Santa Monica, CA
You asked for it, now here is your chance to enter a real Catch Wrestling contest, the King of Catch Wrestling. For more information and pre-register here.
Spectators get in for just $5! Also women compete for free! Email us if you are game.
If you know companies that are interested in sponsoring the tournament, have them email me for more information at training@scientificwrestling.com.
2) Pin-Up ProWrestling Vol. I on DVD! Here is our first cover:
Check this clip for a free taste (just to wet your appetite):
Also, we've just added a BRAND SPANKING NEW3-Day Trial Membership to the site for just $3.95!! Check our ladies out!
3) Another big week of killer fights at UWF-Bushido On-Demand:
This week from Korakuen Hall in Tokyo:



Yoshihiro Takayama vs. Hiromitsu Kanehara

Masahito Kakihara vs. Mark Silver

Tatsuo Nakano vs. Yukoh Miyato

MAIN EVENT: Gary Albright vs. Bad News Allen (The RE-MATCH!)

4) November 3rd is your chance to be a part of our Wade Schalles Painful Cradles Clinic!

5) Old-School Macebell Vid: SW Forum member Morsey just sent me this cool old-school Macebell
video:

/

6) New Gear: The Sport of Catch Wrestling T-Shirt:

Show your support of your favorite Western martial art!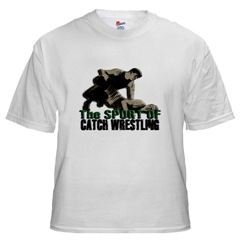 Front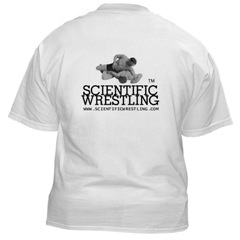 Back
7) Toe-Hold Club: Remember Toe-Hold Club practice is now at 10:30am! (We're still free but I will be bringing a donation bucket to help pay for my gas from Dana Point. Anything, no matter how small, is appreciated but not necessary!)
(As my friend Billy Wicks always signs out) Heads up, elbows in!,
Jake Shannon
Permalink
Digg this
Add to del.icio.us
Submit to Reddit
Technorati Profile
Friday, Sep 28, 2007
This has been ANOTHER big week for Scientific Wrestling... It might take a while to finish the whole newletter this week!
By Jake
Friday, Sep 28, 2007 04:04
1) Scientific Wrestling Certified Catch Wrestlers: Congratulations to the inaugural Squad of Certified Catch Wrestlers! John, Michael, Jesse, and Tom put in a grueling two days (9am to 5pm with no lunch) and passed their level 1 certifications! The legendary Dick Cardinal and yours truly did the auditing.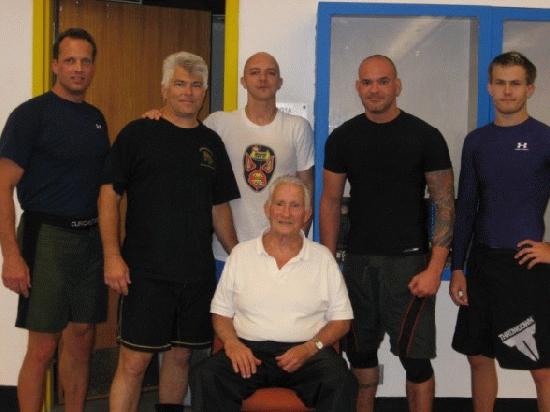 Here's what participants are saying:
"Thank you so much for the training all weekend. It was awesome, amazing, and it was like I got to experience training along with a history lesson! so cool."
-Jesse Kristofferson
Student Instructor, USA Shooto Association

"I'm freaking sore in every muscle of my body after the Catch Wrestling Audit this weekend! Thanks for putting it together!!! I learned a ton of usable stuff I've never seen before."
-John "Kid Justice" Fabbricatore
Toughman Boxing Champion (10-2)
3-1 MMA
Pro Wrestler
Federal Law Enforcement Officer
Certified Federal Physical Fitness
Coordinator
Certified Federal Defensive Tactics Instructor
Former Federal Law Enforcement Academy Instructor

The next certification is March 15th, 2008. The early bird gets the worm since we limit participation. Sign up ASAP to guarantee your spot.
2) Josh Barnett on TV tonight: Be sure to watch The Human Weapon on the History Channel tonight and see Josh Barnett show Bill Duff and Jason Chambers some tricks from his MMA arsenal.
For those who want a deeper look at Josh's methods, his Attacking the Guard DVD will be ready VERY soon! Stay tuned for the pre-sale next week. Send me an email at training@scientificwrestling.com if you think you will want your own.
Also see Josh host the new cable show Pancrase Legends of MMA!
3) Our NEW Pin-Up ProWrestling promotion: PinUpProWrestling.com is open for your viewing pleasure. Pin-Up ProWrestling Vol. I DVD is ready and features some of the most lovely ladies in the business (see for yourself...).
Vol II will be ready in less than 3 weeks and features former WWE Diva Shelly Martinez (Ariel of ECW fame) as well as two ladies you might recognize from the W.O.W. PPVs, AND a potential future lady American Gladiator! Be sure to sign up for the Catfight Newsletter on the front page to keep abreast of our latest releases!
4) Tristan Yunker: Scientific Wrestling's newest sponsored athlete Tristan Yunker lost his fight last week.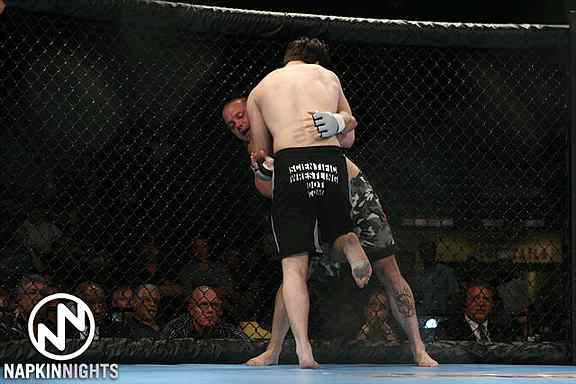 For those of you who don't know him, he's the guy that broke Jason Chambers' arm (yep, the host of The Human Weapon) in a recent MMA match (see the YouTube clip here). We are sure he'll be back on top soon! Keep punching pal!
5) CrossFit Beach Cities: We opened our doors this week! We've been thrilled to have clients our first week out of the gate. If you are in South Orange County, we are meeting at the CFBC Garage until the permit for Capistrano Beach gets processed! Email GetFit@CrossFitBeachCities.com for more information.

6) The Toe-Hold Club: We are now regularly meets at 10:30am at SAMOHI. We had nearly twenty people make it out to our mini-clinic last weekend (including some very game female wrestlers). Now hopefully you all can put it to use at practice this weekend.
IMPORTANT: Josh Barnett is available for one and two day seminars. Please contact Shannon at 206-579-5847 or Tonya at 1-818-915-3225 for more details today. Take advantage of this opportunity while this top 5 (or top 3 depending on your source) heavyweight champion is between contracts! Tell them Jake sent you!
Also, we are now offering Sport of Catch Wrestling Seminars seminars and Macebell Seminars for those seeking to learn these challenging esoteric arts hands-on.
7) UWF-Bushido: If you haven't seen the matches at UWF-Bushido.com you are really missing out. This week's match between Anjoh and Tamura was simply amazing.
We already have 27 full, commercial free episodes available on-demand (that's nearly 27 hours of entertainment, some of the best fights ever recorded). A full year of access is $47 for ScientificWrestling.com members and $87 for everyone else (although for those that pay full price will receive an exclusive UWF t-shirt available NO WHERE ELSE!).
Heck, we offer a 10 day free trial so sign up, watch as much as you possible can and cancel if you don't find yourself hooked (pardon the pun)! There is nothing to lose!
8) The West Coast Qualifier for the King of Catch Wrestling tournament: October 20th, 2007 is the official date of the competition to be held at Santa Monica High School. We will be accepting pre-registration only and it will be an open tournament. This is a whole new concept (or old, depending on your perspective), no points, no politics. Just pins, submissions, best 2 of 3 falls. Email me at training@scientificwrestling.com if you want to pre-register.
9) Frank Shamrock Tryouts: Frank is holding tryouts for his IFL team on October 13 at Shamrock Martial Arts Academy in San Jose, CA.
The San Jose Razorclaws are looking for experienced MMA fighters to fill open positions for the upcoming IFL season.
Try-outs will include an interview, fitness test, boxing/kickboxing test and submission skills test.
Email Brian Foster at inkaholics@gmail.com for details.
10) Painful Cradles: The Pinning Seminar with Wade Schalles: Wade Schalles will be in Santa Monica on November 3rd, 2008 for a mini-seminar. He will be covering cradles extensively. Come and learn from the best (literally)!
Permalink
Digg this
Add to del.icio.us
Submit to Reddit
Technorati Profile