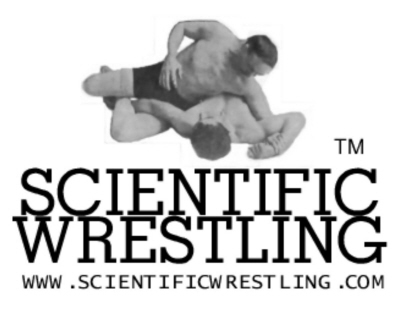 The Official Blog of Scientific Wrestling
Monday, Mar 06, 2017
An Epic 2017 en route!
By Jake Shannon
Monday, Mar 06, 2017 12:37
So many great things happening this 2017! Here's a brief heads-up:

1) 2017 KING OF CATCH WRESTLING season

First up, we have the brand new 2017 King of Catch Wrestling season thanks in large part to the efforts of the inimitable Dan Kanagie: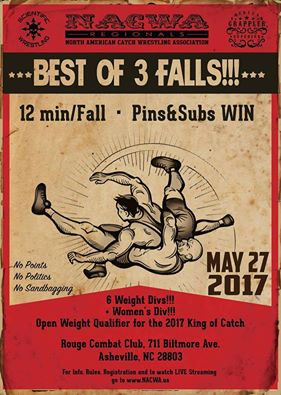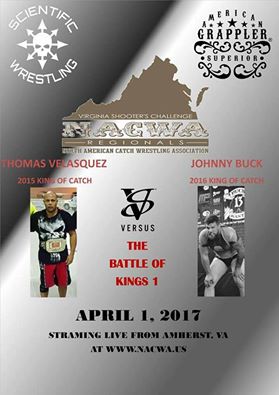 2) CONVERSATIONS WITH KARL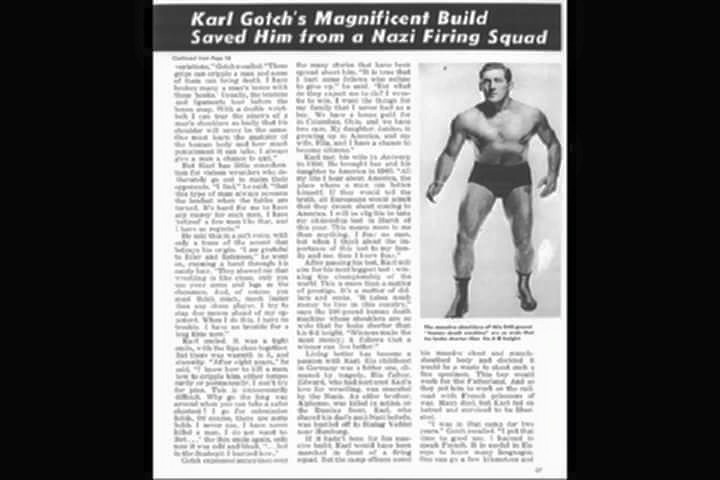 Coming upon a decade after his passing, I've decided to share some of my conversations with Karl Gotch from 2004 - 2007. Here's the first one I've posted, enjoy:
Click here to listen to "Conversations with Karl Gotch, Chapter 1"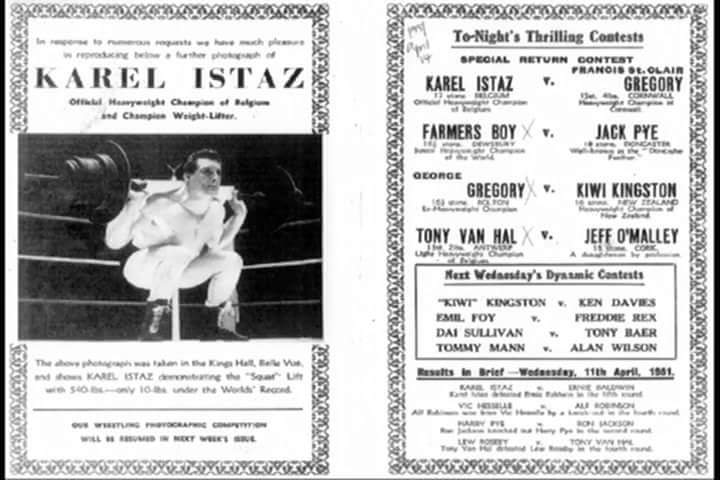 3) 2017 PIN & SUBMIT TRAINING CAMPS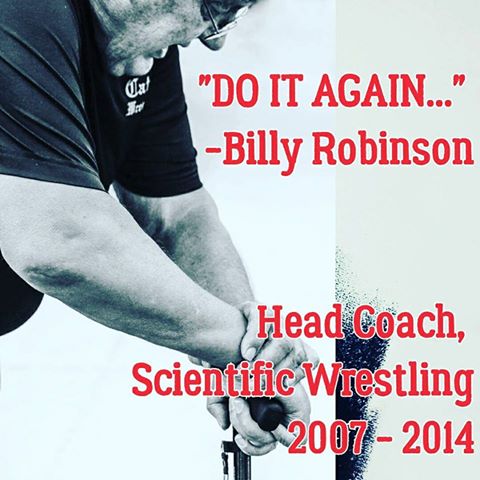 We've had some of the greatest grapplers on Earth at our training camps and seminars (including Billy Robinson, Fujiwara, Mark Schultz, and Dick Cardinal) and this year we continue that tradition with Josh 'WAR MASTER' Barnett, Wade 'PINISHER' Schalles, and Neal Melanson!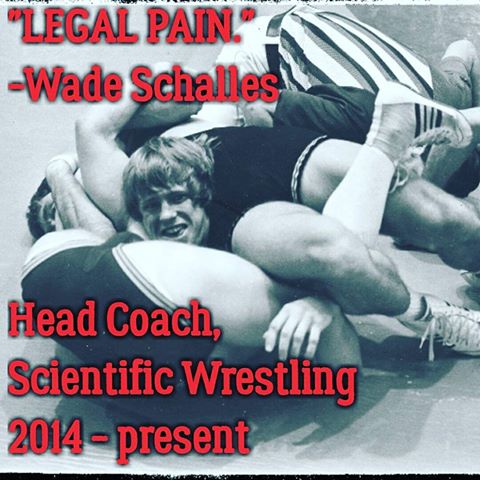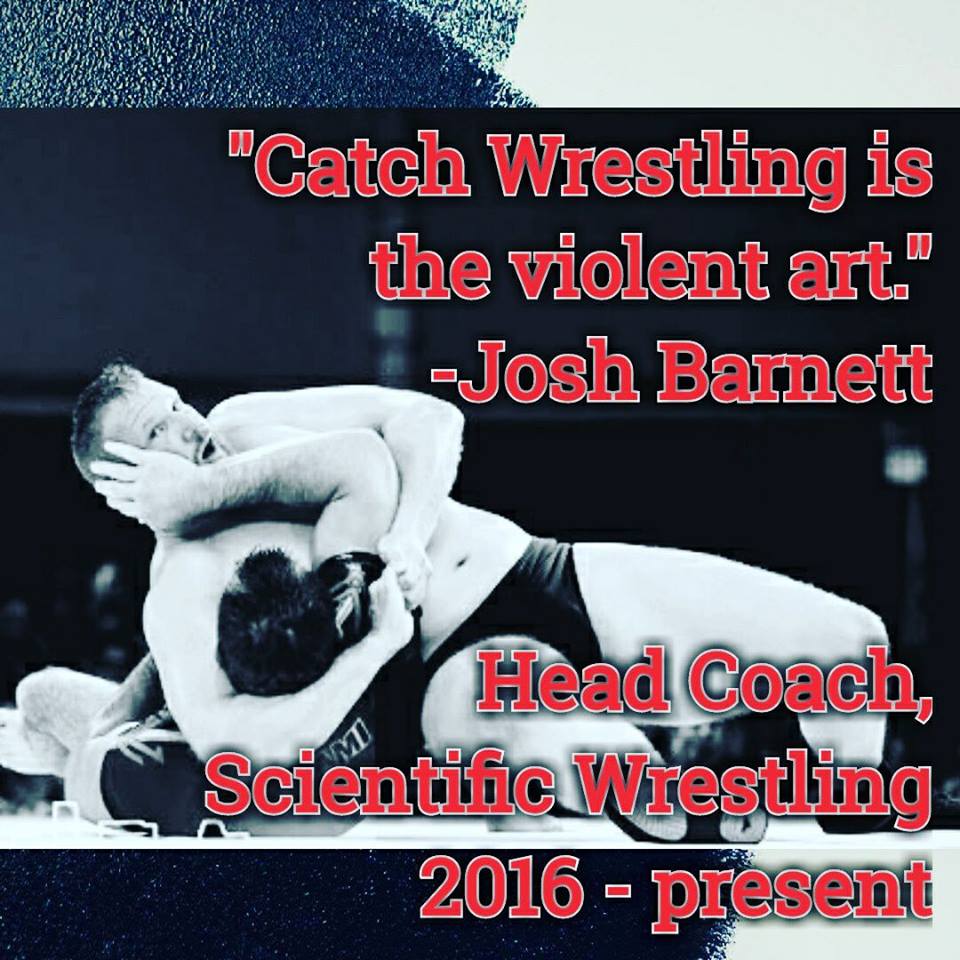 The Catch Wrestling Forumula with Neil Melanson - Coach Neal will be coaching at our Ft. Lauderdale Pin & Submit Training Camp and he has a brand new DVD series out that is CHOCKED FULL of killer tricks and tech. Here's a quick clip:
Using The Cradle To Smash BJJ Guys

4) MISCELLANEOUS VIDEOS, ARTICLES, & RECOMMENDATIONS
Some brief recommendations:
Lion's Pride: The Turbulent History of New Japan Pro Wrestling - This was a really great book for anyone interested on the entwined history of "STRONG STYLE PURORESU" and Catch-As-Catch-Can. You can get it pretty cheap on Kindle too!
Ali vs. Inoki: The Forgotten Fight That Inspired Mixed Martial Arts and Launched Sports Entertainment - This is a great book that detail the seminal fight, including tons of great information on Karl Gotch. Very well written!
NEW INTERVIEW:
Wade Schalles Interview on playing to your strengths not weakness
ARTICLE:
RIZIN 3: A star is born, Josh Barnett's protege Alyssa Garcia takes out top ranked atomweight
Permalink
Digg this
Add to del.icio.us
Submit to Reddit
Technorati Profile
Thursday, Nov 24, 2016
Happy Holidays from Scientific Wrestling!
By Jake Shannon
Thursday, Nov 24, 2016 12:00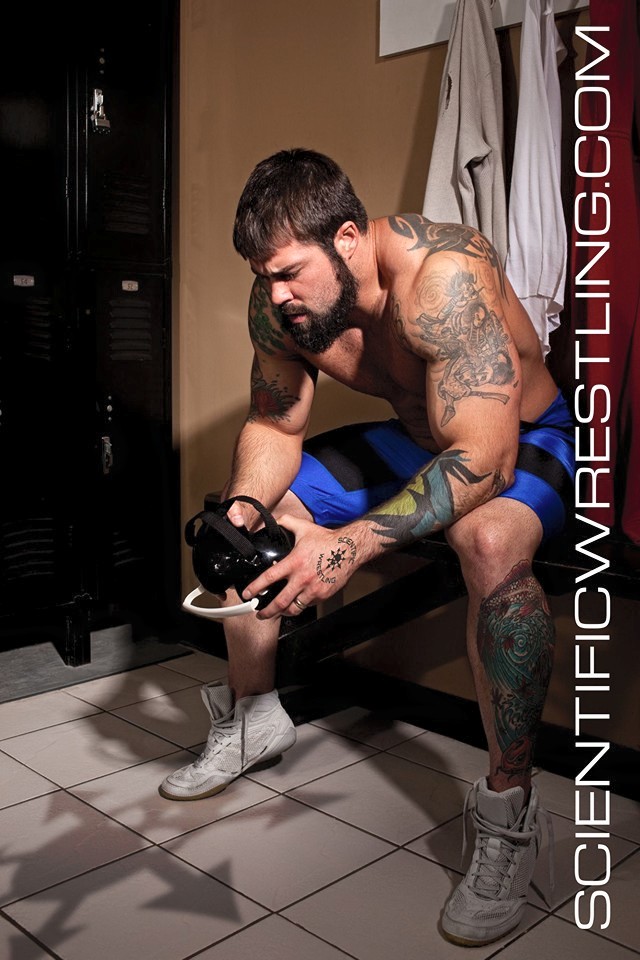 WOW, what an amazing year 2016 has been for Scientific Wrestling and the sport of catch-as-catch-can. Since our inception in 2003 we've always hoped for a year full of open, No-Holds-Barred catch wrestling tournaments and training camps on pinning and submission (this year's Pin and Submit Training Camp tour) from the very best in the business and we delivered again!
We are so grateful and happy for your support helping us to continue to grow participation in this sport so we're offering this great Black Friday / Cyber-Monday Deal:
EVERY DVD is 20% OFF UNTIL DECEMBER 12th!
Just use the special referrer code "thanks" (without quotes) at checkout to get your discounts!
AND, if you want an even better deal, our Complete Catch Wrestler package is also 20% the already hugely discounted price! Use code "CCW"
Also, for the aspiring catch wrestler or wrestling historian Say Uncle! and Physical Chess make excellent stocking stuffers!


Scientific Wrestling UK 2017 - United Catch Wrestling is born!
We are now entering Phase 3 our our plan to bring back competitive catch-as-catch-can with the creation of United Catch Wrestling!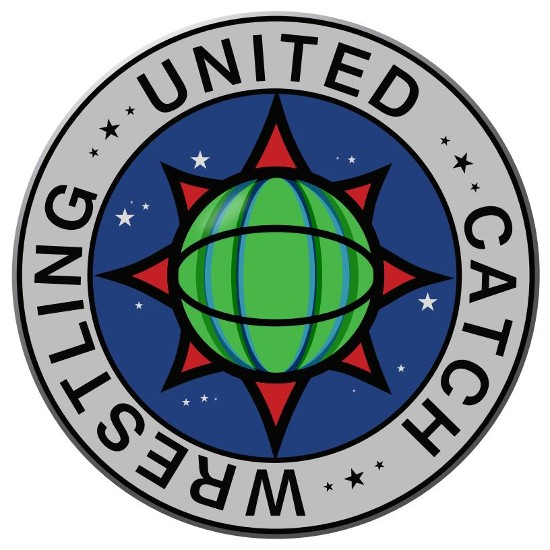 As catch wrestlers, we are used to being underrepresented and often the underdog but after more than a decade of deliberate effort it seems that we are beginning to make a difference. With the explicit blessings of luminaries such as Karl Gotch, Billy Robinson, Wade Schalles, and Josh Barnett, Scientific Wrestling has inspired numerous organizations to lend a hand in bringing sportsmanship and catch wrestling competition back.
We've now entered Phase 3 our our plan to rebirth competitive catch wrestling with the unifying into a joint-promotion that will allow us to offer more competitions and higher levels of competition so stay tuned!
Meanwhile, enjoy this exclusive footage from Scientific Wrestling's final "Pin and Submit" Training Camp of 2016 held in London (special thanks to World of Martial Arts Television):
Wade Schalles Revealed Catch Wrestling
Jake Shannon Revealed Catch Wrestling
UFC MMA Josh Barnett Revealed
Josh Barnett MMA Tips Snap Down Stop n Drop Catch Wrestling
Josh Barnett UFC MMA Tips Catch Wrestling pt2
Josh Barnett MMA Submission Tips Reach Spin & Pin Catch Wrestling pt4
Josh Barnett Snap Down Fish Hook He Said Catch Wrestling
Josh Barnett MMA Tips Subtle Draw Down Catch Wrestling pt6
Josh Barnett MMA Tips Legs Back Snap Down Catch Wrestling pt7
Josh Barnett MMA Tips Honest Resistance Catch Wrestling pt8
Josh Barnett Wade Schalles MMA Tips Stop GO Snap Down Catch Wrestling pt9
Wade Schalles Catch Wrestling for MMA pt1
Wade Schalles MMA Tips Tied Up Snap Down Catch Wrestling
Wade Schalles MMA Tips Catch Wrestling pt3
Wade Schalles MMA Tips Snap Down Catch Wrestling pt5
This has been a busy Fall for Josh Barnett. In addition to headlining UFC Hamburg where he beat Andre "The Pitbull" Arlovski by choke, coached at our training camps with Coach Wade and seminars in Japan with Mr. Miyato, and before year's end he is hosting an open tournament with his California Catch Wrestling Association. If you're interested in getting in on the action, Josh's tournament is December 18th in Brea. Click here for more information!
Here are some more Josh Barnett related articles and clips:
Josh Barnett on the under-appreciated art of catch wrestling in MMA | UFC Hamburg
Barnett vs Arlovski: Summoning Sakuraba Through the Double Wrist Lock
Video: Josh Barnett Gets Back in the Mix by Submitting Arlovski With a Choke
Arlovski vs Barnett: The Glass Cannon and the Catch Master
Josh Barnett Highlights 2016 - "BLEED"
Josh Barnett is building the next generation of war masters
!!HAPPY THANKSGIVING!!
Permalink
Digg this
Add to del.icio.us
Submit to Reddit
Technorati Profile
Wednesday, Jun 08, 2016
SUMMER 2016 SCIENTIFIC WRESTLING UPDATES!
By Jake Shannon
Wednesday, Jun 08, 2016 08:10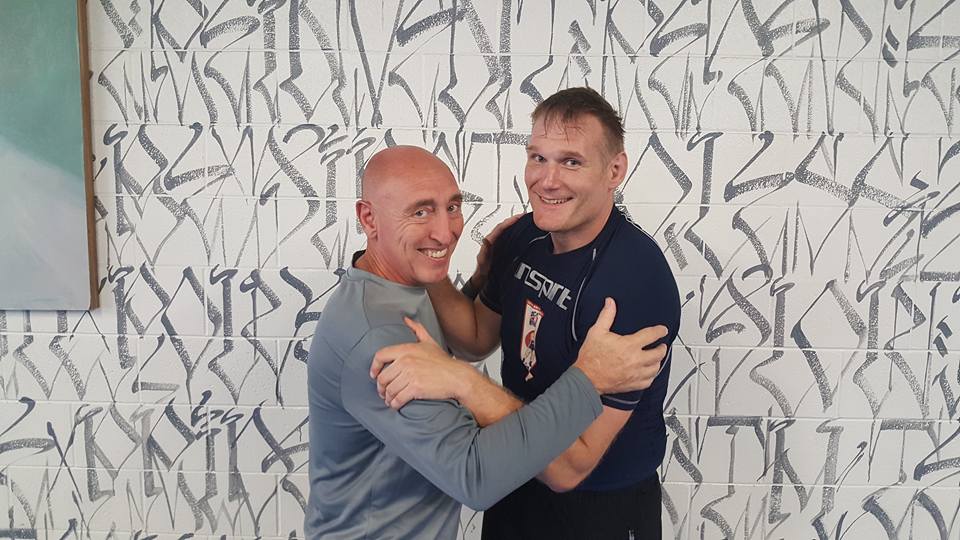 1) !!!THE PIN & SUBMIT TRAINING CAMP TOUR KICK-OFF IN LA - DENVER IS NEXT, THIS AUGUST!!!
What an amazing kick-off for the Pin and Submit Training Camp Tour in LA with Wade Schalles and Josh Barnett!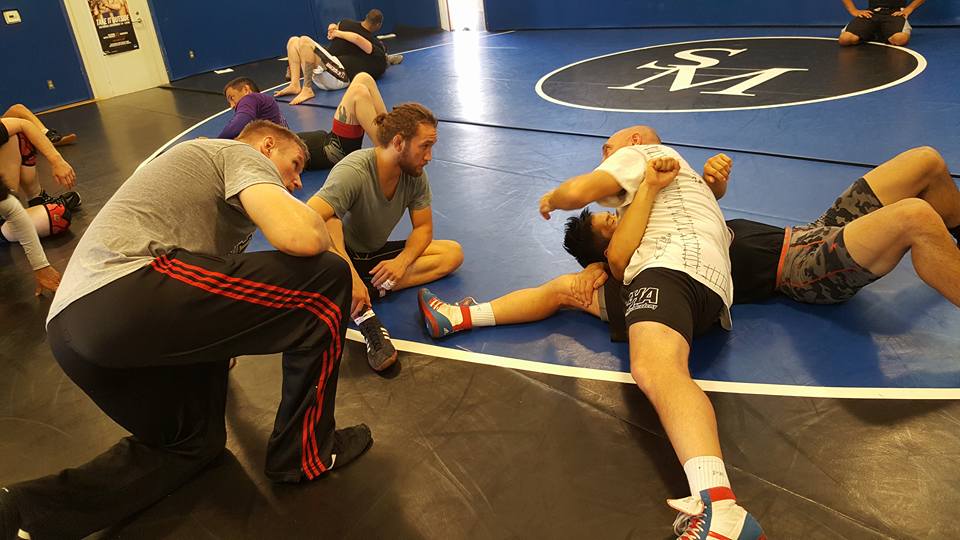 We had former and current champions from the UFC, Pancrase, Invicta, NCAAs, Worlds, Sambo, etc. all in the same room to learn esoteric, top-of-the-food-chain tech at this epic Scientific Wrestling event (very special thanks to ADCC champ Orlando Sanchez for letting use use the mats at Gracie-Barra Pasadena and Wayne Boyd for use of the Titan Mercury wrestling room)!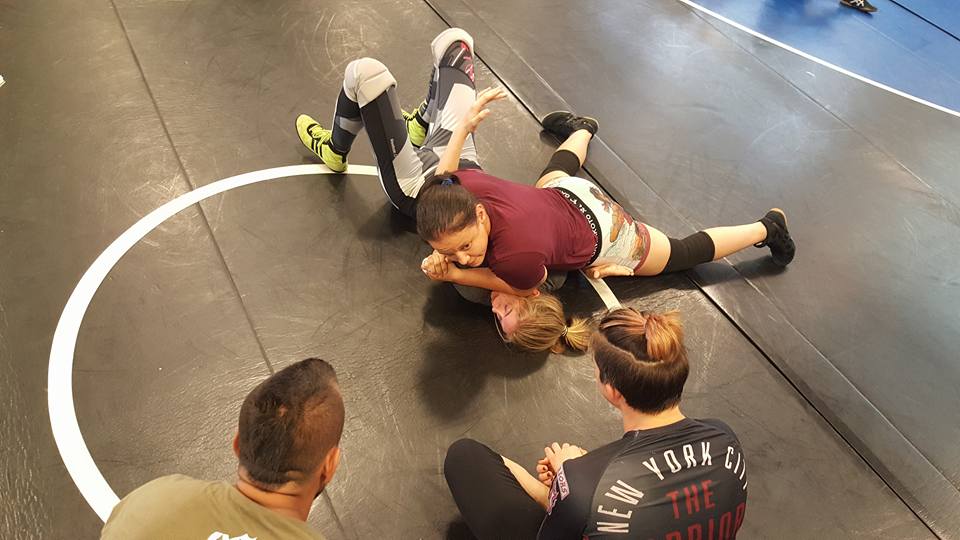 This is our tenth year of hosting high quality camps with the likes of Josh, Wade, Billy Robinson, Mark Schultz, Dick Cardinal, and Yoshiaki Fujiwara. Thank you for your continued support, we will keep bringing you the best!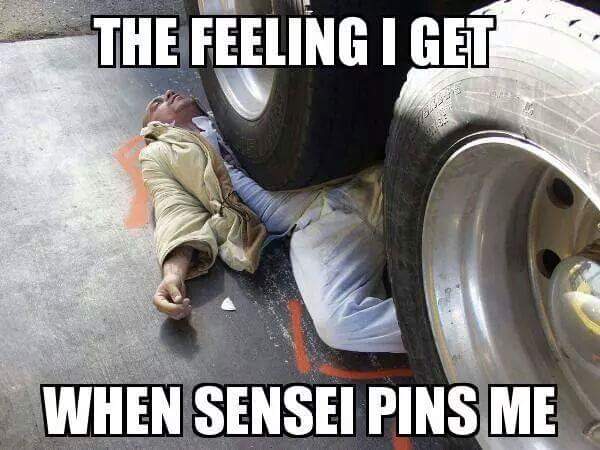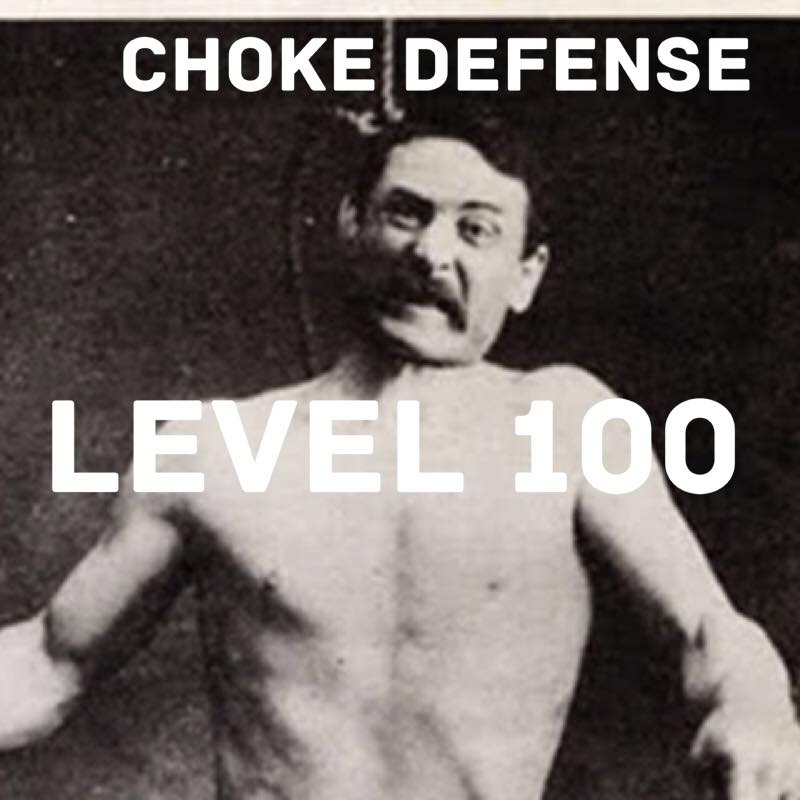 ...believe me, you will want to find yourself at the next PinandSubmit.com camp coming this August in the Mile High City!!
!!SPECIAL LIMITED MILE HIGH PIN & SUBMIT TRAINING CAMP OFFER:
Register in the next two weeks and SAVE 15% off our hands-on training camp with TWO mat legends! Simply use the special referrer code "WIN" (without quotes) at check-out. !!REGISTER NOW TO SAVE $$$!!
To get an idea of what the weekend in Colorado has in-store for you, check out these moments from this EPIC three-day PRO-QUALITY training camp:
Also, here's a great interview with Josh Barnett about the Training Camp Tour on Takedown Radio with Scott Caspar:
2) King of Catch Wrestling American Heavyweight Champion Luis Ojeda off to England to wrestle in Legit Pro Wrestling!
Our very own Luis Ojeda will be wrestling England's own Chris Crossan! Should be a stellar match!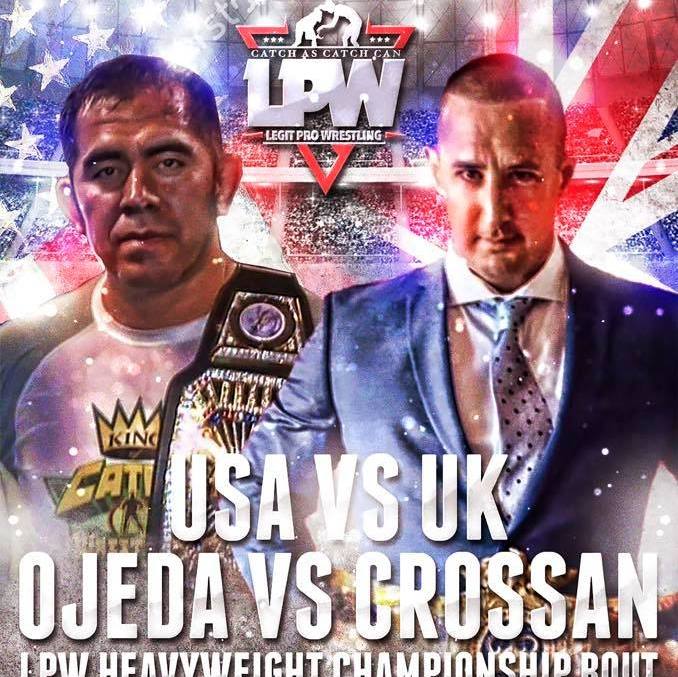 Here's a recent interview about the event by Eddie Goldman on HO HOLDS BARRED RADIO.


3) Josh Barnett In The Spotlights
Josh Headlines UFC Event in Hamburg, Germany this Fall: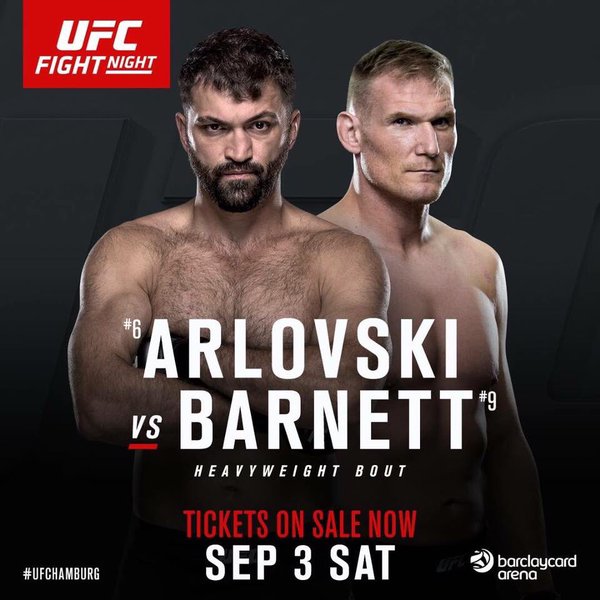 Also, Josh co-stars in new action film Never Back Down: No Surrender. Here's the Official Trailer [2016 HD]: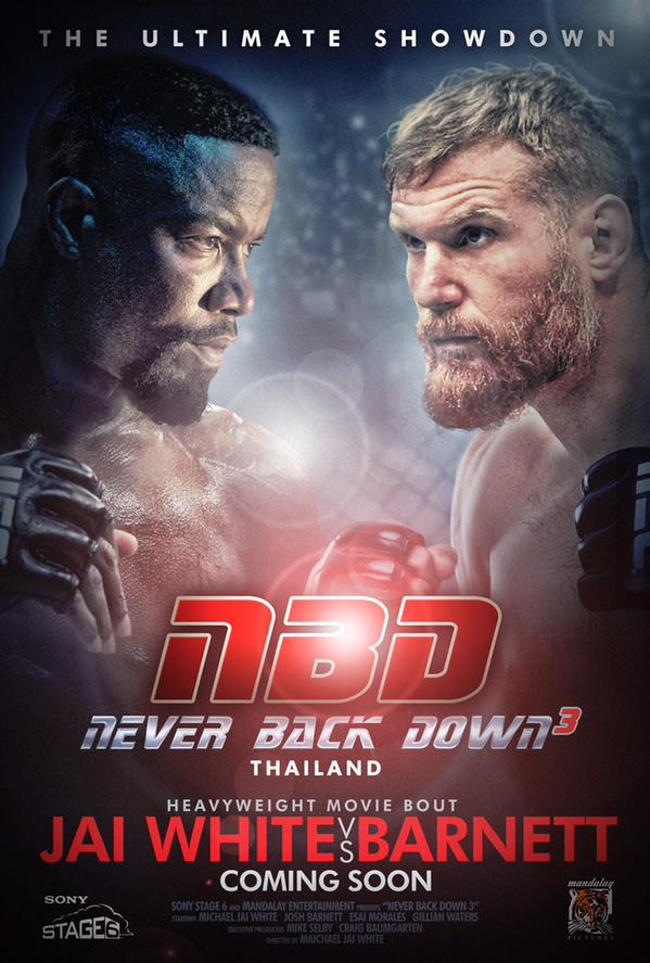 4) Our History and Important Remembrances
RIP Billy "Pops" Wicks. He was always a big supporter of Scientific Wrestling and will be sorely missed. Here's an in-depth interview I did with Pops and his student John Strickland:
RIP Muhammad Ali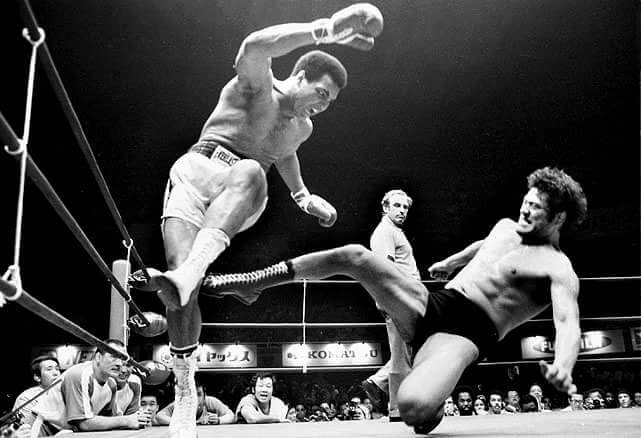 My friend Karl Gotch cornering Inoki in the seminal MMA match against Ali (and with Gene LeBell as referee catch-as-catch-can was well represented)...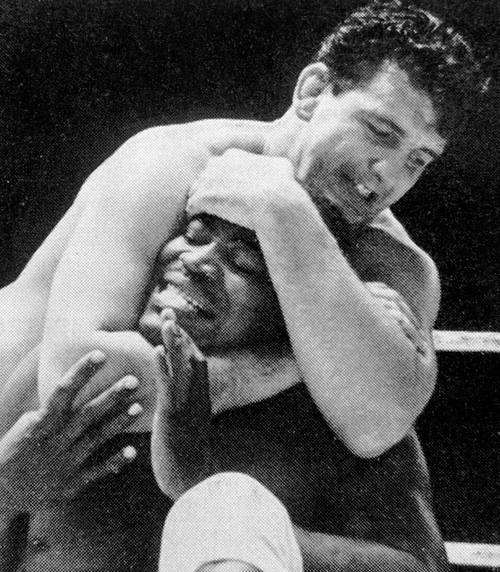 Here's an article I wrote last year to educate those clueless about the history of chokes within catch-as-catch-can wrestling, please share!
Permalink
Digg this
Add to del.icio.us
Submit to Reddit
Technorati Profile