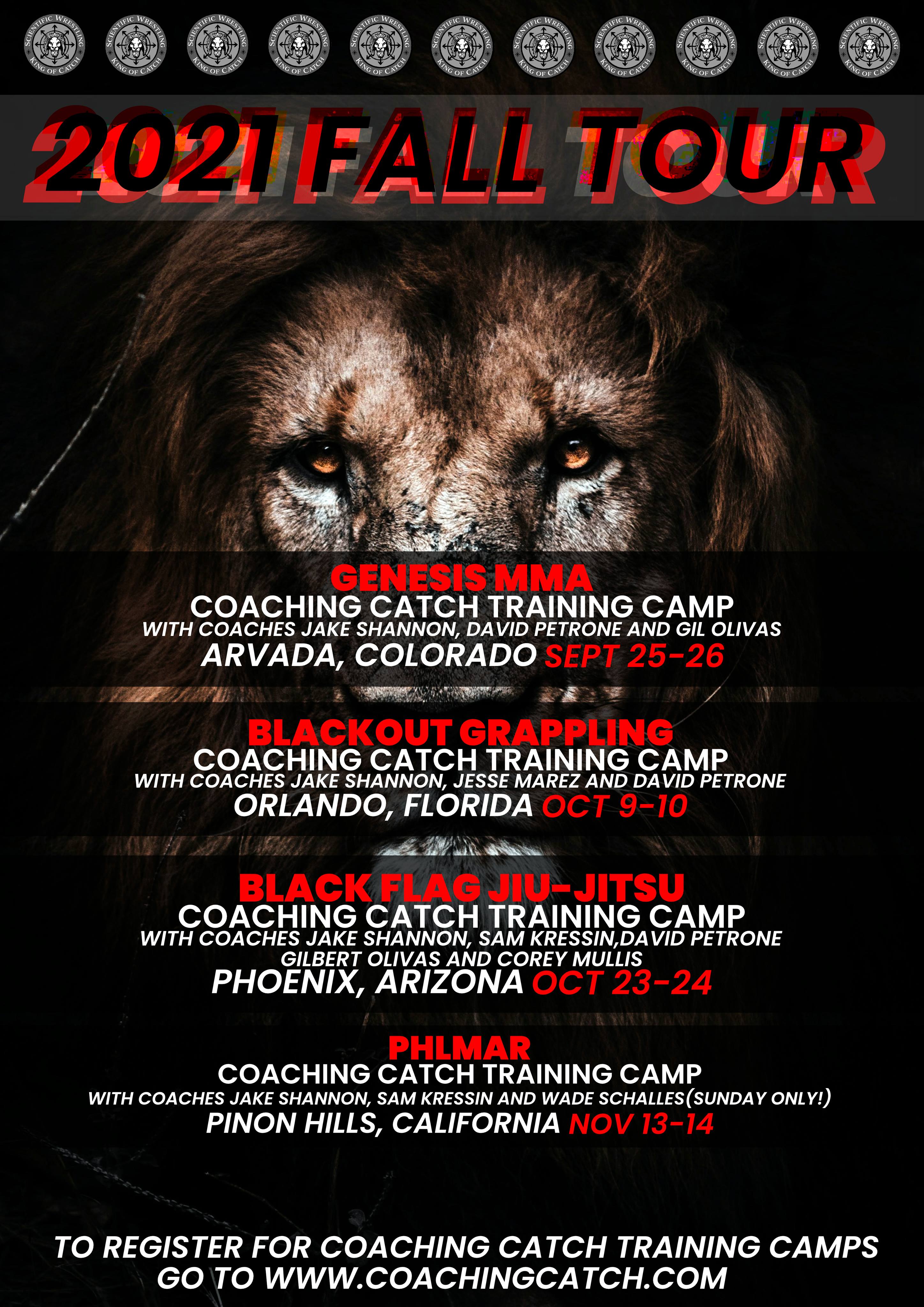 Scientific Wrestling PINISHER Training Camp with Coach Wade Schalles
Training with Scientific Wrestling has always meant training with the undisputed best - first with an unprecedented seven full years of access to the genius of Head Coach Billy Robinson (our Assistant Coaches were handpicked by the man himself) and now with one of the greatest Champions in the history of the sport of wrestling to our coaching staff... The Incomparable COACH WADE SCHALLES!
-World Record Holder for defeating the most World Champions and pinning the most World Champions!
-Guinness Book of World Records holder of the most wins and pins of anyone who has ever competed
-All-American in five combative disciplines (Sambo, Judo, Freestyle, Folkstyle and Greco-Roman wrestling)
-Winner of 15 different national championships
-Collegiate world champion
-The Father of "Funk Wrestling"
-National Record Holder for defeating the most NCAA champions
The fact is that Coach Wade is probably the greatest living wrestler that most of us will ever get the chance to be coached by! And you will be getting hands-on coaching from Coach at our next training camp!
He's had an astonishing career as both athlete and a coach. During his competitive days, Sports Illustrated said Mr. Schalles was "the most exciting wrestler to ever walk onto a wrestling mat!".
Heck, even Dan Gable called him "the greatest pinner he's ever seen!". Gable said, "I've never seen anyone so unorthodox who is so good. You never know what Wade will do next"
During his career Wade defeated 36 national champions (pinning an AMAZING 17 of them) as well as defeating 8 World titlists (each total is considered a record). He earned a 9th degree black belt in Sambo (this is when he was on the Sambo World Team, when FILA awarded such ranks) and a 4th degree black belt in Judo as well!
Wade is also the man starring in the international best-selling instructional series "Legal Pain: Mastering The Art Of Pinning".
Join Us for THREE Days Of "Top Of The Food Chain" Training Camp, Covering Topics As Diverse As...
Efficient takedowns
Stance and Tie-Ups: The best offense is a good defense
Underneath Position Defenses, Escapes, and Reversals
Under-utilized Catch Wrestling-specific Submissions like the Key Lock, Toe-Holds, Stockades, etc.
PINISHERS: the Ultimate in Domination, Painful Pinning: Completely Incapacitate Your Opponent While Submitting Them!
Chaining Drills to Increase Your Proficiency
Scientific Wrestling's Approach to the BJJ "Guard"
Positions and Rides: Punish Your Opponent Without Even Trying!
Learn Scientific Wrestling's Methods And Finishing Holds The Safe And Fun Way!
We make sure that our students get the most from their training by utilizing a three-tier certification system.
Level 1 Beginner
Level 1 Audits are a two day intensive clinic, covering all the basic positions, rides, tie-ups, transitions, escapes, pins, and submission chains native to Scientific Wrestling.
Level 1 Certifications may be repeated as needed or desired (at half price for each audit until Level 3).
Prerequisites: There are no prerequisites for Level 1. Wrestlers of all levels of experience and fitness are allowed. Level 1 combines lectures, demonstration, and hands-on practice.
************************************************************
Level 2 Practicioner
Candidates will be expected to demonstrate and explain the Positions & Rides, Takedowns/Tie-Ups/Transitions, Pinning Combinations, and Submission Chains learned during Level 1.
Also, drills and games to prepare candidates for their Level 3 live wrestling matches will be introduced and reviewed.
Level 2 Certification allows you to demonstrate and be evaluated on your ability to teach Scientific Wrestling concepts and movements exclusively. Please email us for the application to apply for your Level 2 cert. As with Level 1, Level 2 certs may be repeated as needed or desired. Prerequisite: Successful completion of the Level 1 audit.
************************************************************
Level 3 Trainer
Candidates may be tested on their ability to "Put It All Together" and will demonstrate technique and conditioning during exhibition AND competitive CACC rules matches.
Level 3 Certification allows you to demonstrate and be evaluated on your ability to understand CACC techniques, run a club, and train others. Please email us for the application to apply for your Level 3 audit. Prerequisite: Successful completion of the Level 2 audit.
************************************************************
ASST. COACH
Candidates will be tested on their ability to assist head coaches with trainings. Deep understanding of the basic principles and applications required.
Prerequisite: Successful repetition of Level 3 audit until the head and assistant coaches feel the wrestler is ready. Assistant coach spots are determined exclusively at the discretion and agreement of existing coaches. There will be no rubber stamped Asst. Coaches, go elsewhere if that is what you are looking for, this designation takes years of deliberate effort and improvement to earn.
Upon completion, attendees will have sufficient understanding of Scientific Wrestling's methods, concepts, and movements to continue independent and successful development as an authentic Catch-As-Catch-Can Wrestling trainer and/or athlete.
************************************************************
Each Successful Student Will Receive...
Signed Certification verifying Scientific Wrestling Training Camp Attendance and Level.
Candidates will also receive free lifetime membership to ScientificWrestling.com. LIFETIME VALUE: $$$ THOUSANDS!
The Scientific Wrestler Certification Conceptual Syllabus DVD featuring Billy Robinson and PINISHER DVD featuring Wade Schalles. RETAIL VALUE: $145.00!
Your gym or school can also receive FREE promotion as an Official Toe-Hold Club in our USA Catch Wrestling association! LIFETIME VALUE: $THOUSANDS IN ADVERTISING COST!
Before you enroll - we have a few requirements:
First, all applicants must be 18 years old and in good health to apply. We reserve the right to refuse any application.
Second, certification fees are non-refundable and non-transferable.
The cost of our training camps progressively decreases, regardless of level (i.e., unless you sign up for early-bird rates, your first cert attendance is $1500, your second is $750, and subsequent ones are $375), these prices are not fixed and will very likely increase over time. We front load the cost of registration to incentivize participants to keep coming to training camps. Each camp becomes progressively cheaper, you won't find a better LONG TERM training value!
We don't want you to make up your mind to sign up for our Certified Scientific Wrestler Training Camps until you ABSOLUTELY feel certain that this is right for you. Our team will be helping you out hands-on during the certification and afterwards online.
Here's some quick messages from past attendees of Scientific Wrestling Training Camps...
Check Out This Video From USA Freestyle Wrestling Champion Wrestler Jeremy Hunt-Lovelace...
Check Out This Video From FILA World Grappling Heavyweight Champion Brandon Ruiz...
Check Out This Video From Top Women's MMA Fighter Shayna "Queen of Spades" Baszler...
Reserve your spot today and I look forward to welcoming you to the next training camp!
See you soon,
Jake Shannon, Founder Scientific Wrestling
************************************************************
Wrestling authorities and World Champion grapplers unequivocally agree:
"Jake your concept of certification regarding Catch Wrestling is a great idea."
-Dick Cardinal
Career Carnival Hook Wrestler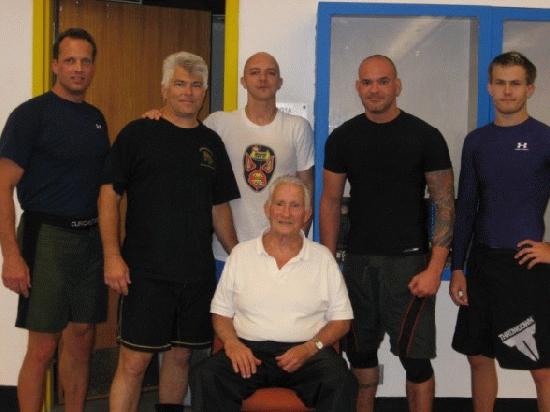 Southern California Audit run by American Shooter Dick Cardinal & Jake Shannon
"Jake is to be commended for his efforts to both preserve and spread catch-as-catch-can wrestling!"
-Mark S. Hewitt
Author of Catch Wrestling: A Wild and Wooly Look at the Early Days of Pro Wrestling in America

-

"Wow. Jake you're on a roll with this certification! I support you wholeheartedly my friend."
-Mark Schultz
World record holder for fastest rise to an Olympic Gold Medal, the only man on Earth that has won 3 NCAA Wrestling Titles, 2 World Wrestling Titles, an Olympic Title, AND UFC competition.

-

"Dear Jake,
What you have put together is wonderful! Very insightful. You will run a great clinic and be a success. I have never seen anything like this.
We old timers learned in small, dark, dirty gyms. Or at least I did. My teachers were Frank Wolf, Ben Sherman, Speedy Larance, Henry Kolhn, Jack Guy, Waino Ketonhen. Frank Wolf started teaching me at 10 years of age. I started boxing and wresting on At Shows at 16 years of age. Around 1943.
I am eighty now. I was a pro for over 43 years. Show biz, I had to learn all over again. I did it well. I worked on top all over. 5 ft 9, weight 185. I was a wrestler, fighter, and a Wild Bull rider.
Keep Punching Pal!"
Your friend,
Frankie Cain
Respected Shooter and legendary Professional Wrestler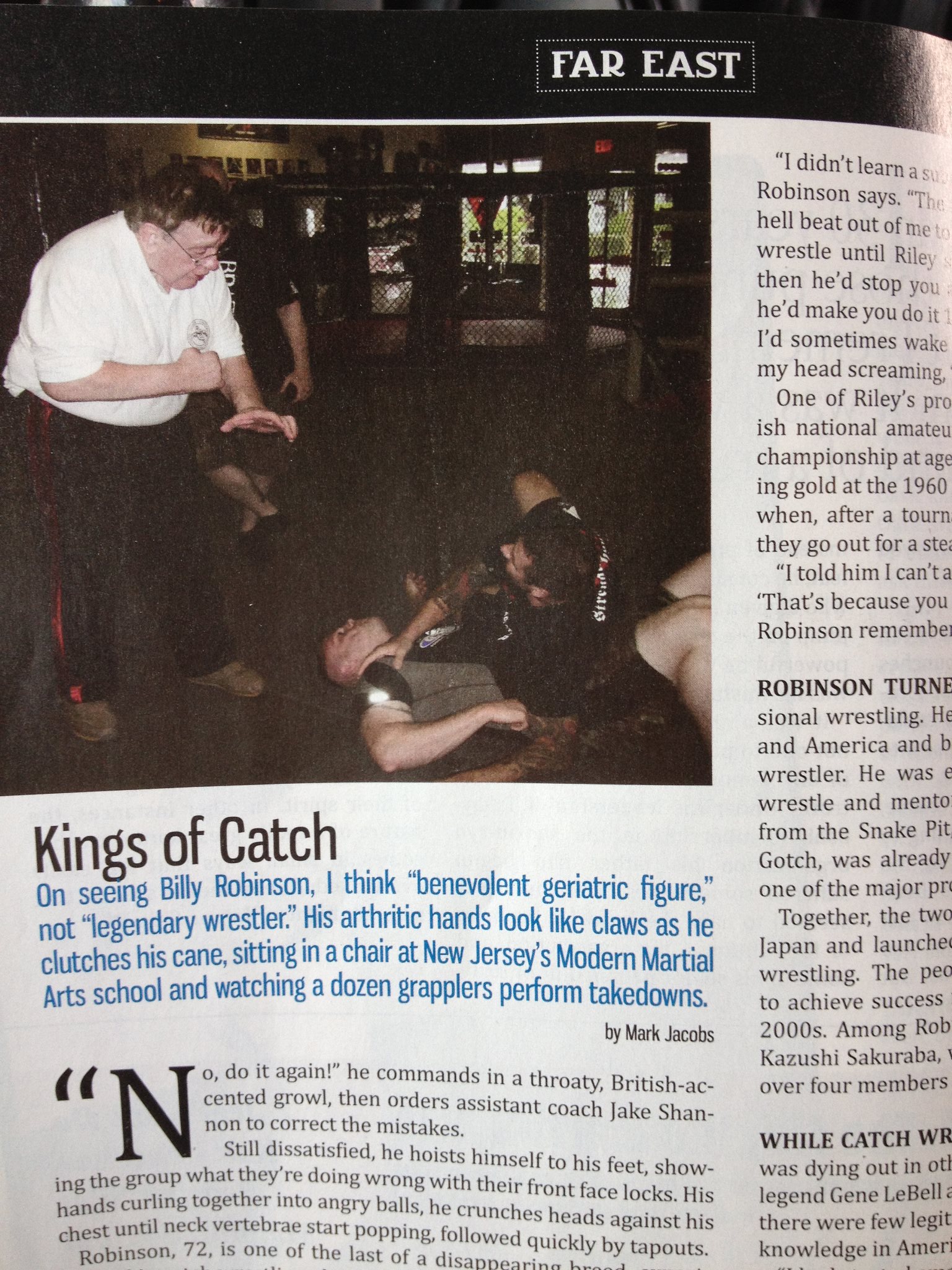 Our HIGHLY ACCLAIMED and very affordable training camp (featured here in the October 2012 issue of Blackbelt Magazine) is designed to give you basic competency in authentic Catch-As-Catch-Can (takedowns, submissions, pins, escapes, reversals, etc.) wrestling.
PLEASE NOTE:
We don't want you to make up your mind to sign up for the Certified Scientific Wrestler Audit until you ABSOLUTELY feel certain that this is right for you. Our team will be helping you out hands-on during the certification and afterwards online. Please don't hesitate to ask any questions via email at training@scientificwrestling.com.
-All applicants must be 18 years old and in good health to apply.
-We reserve the right to refuse any application.
-Registration fees are non-refundable and non-transferable.
-In the case of unforeseen cancellations, paid registration fees will be applied to future training camps.
-Scientific Wrestling Online members save an automatic 10% off registration (and all candidates that are not members will receive free membership to Scientific Wrestling Online.

Billy Robinson & Jake Shannon coaching at the Salt Lake City Toe-Hold Club
Scientific Wrestling Certification Reviews:
"Hey Jake, Just returned home from the audit. I can't believe how much stuff we covered this weekend! Billy really is a great coach and person. And you were a great asst coach ;-)

I wrestled at West Point and started at 190 lbs my first 3 yrs. Placed 5th and 6th in the eastern regionals (EIWA- Divison I). While I was in the Army I wrestled for the All-Army Wrestling Team and placed 2nd in the University Nationals '93 (greco- 220 lbs) and then placed 7th in the Senior Nationals '94 (Greco Roman All American- 220 lbs). Also placed 6th in the World Team Trials, Dec '95 (greco - 220).

...The way he broke down every move in minute detail was amazing. Thanks again for putting this together. I appreciate all your hard work. I look forward to attending the next audit.

- Alex Porcelli
"Jake, I just want to say thank you for your great class. Billy was amazing. He pointed out things that have never been brought to my attention. It was easy to understand and implement the adjustments into my style. What I enjoyed most, were the submissions and how they fit into my wrestling.

In my first grappling tournament, I followed the class instruction and used the double wrist lock that Billy taught to submit my opponent in my first championship match. Then, in my third place match, I used the cradle ankle crank. Both times, my opponents did not see these moves coming, and they both fit right into my natural style. I'm excited to master the other submissions taught.

Thanks again for your and Billy's instruction!"
- Jeramy Hunt-Loveless,
VETERANS FREESTYLE NATIONALS 2010 CHAMPION
"It was incredible, I really enjoyed myself. I learned a ton of new things. Catch-As-Catch-Can is a really full system and working with a master like Billy Robinson was incredible. I feel really privileged to have been a part of this program."
-Jacques Abellira
Former Marine
Hawai'i State Super-middleweight Kickboxing Champion
Chief Firearms and Defensive Tactics Instructor, City and County of Honolulu
Blackbelt in Kodokan Judo, Kyokushinkai-kan Karate, and Valencia LAMECO Eskrima
Instructor ranking in Krav Maga (Law Enforcement, Series I), US Navy Non-Lethal Weapons Instructor
"Thank you so much for the training all weekend. It was awesome, amazing, and it was like I got to experience training along with a history lesson. So cool!"
-Jesse Kristofferson
King of Catch Wrestling Western Qualifier Middleweight Champion
Student Instructor, USA Shooto Association
"I'm freaking sore in every muscle of my body after the Scientific Wrestling Audit this weekend! Thanks for putting it together!!! I learned a ton of usable stuff I've never seen before."
-John
"Kid Justice"
Fabbricatore
Toughman Boxing Champion (10-2)
3-1 MMA
Pro Wrestler
Federal Law Enforcement Officer
Certified Federal Physical Fitness
Coordinator
Certified Federal Defensive Tactics Instructor
Former Federal Law Enforcement Academy Instructor
"It was damn hard -- almost a right of passage! The two days of training was hard as hell, nonstop (except for some water breaks) and packed full of info. I came away feeling like all the things I learned up to that point had finally started to jell. It was a true immersion into the material. I recommend training for and participating in the audit for any serious grappler. I often find myself thinking 'why didn't I learn this years ago?'"
-Michael Long
Coach
International Guild of Danse de Rue Savate
"Thank you very much for the great weekend, I learned a lot of things and I really had a fun time with all you guys, I hope to be able to come back soon!!! You guys have really made me fall in love with catch-as-catch-can, and I can't wait to learn more and keep on learning! Thank you and all the other guys for making it such a wonderful experience for me, Take care!"
-Mike Raho
Vicenza, Italy
"Thank you so much for letting me be a part of history. It is an honor to be a part of the rich history of Scientific Wrestling. Having Dick Cardinal there was like capturing a piece of American history and meeting a legend all at the same time. What I loved about the audit is that you really have to know how to wrestle. There were no gimmicks, no tricks, no crazy moves that would never work. It was good, old fashioned, applicable wrestling. The submissions were fantastic. They all flow naturally off of technical wrestling and are easy to set up. Your diligence and respect of the past is amazing. You have created something special with Scientific Wrestling and I am proud to be a small part of it."
-Jesse Marez
Wrestling Coach, MLK High School
Black Belt Champion's Martial Arts
Certified Head Coach Western Combat Arts
"That was the greatest class I've ever had. Billy is awesome. His attention to detail is fantastic. I'm completely overwhelmed. I trained with top BJJ black belts for years and never had a class this good. Now, they are geniuses on the mat, but, many times the teaching skills are lacking. I actually had a problem teaching last night because I had so much information swimming in my head!
-Glenn Chang
Torrence, California
For more information on authentic Scientific Wrestling Certification, please follow this link.