Become An Expert in Catch-As-Catch-Can
Train with the Best at the Scientific Wrestling Accelerator Camp, est. 2006.
Register Today

Earn The Cert That Inspired Them All...
ACCELERATE your grappling game fast with powerful concepts from Scientific Wrestling that your opponents don't know, yet...
Scientific Wrestling's certification set the standard for quality starting way back in 2006. Attended by UFC and Pride veterans, main event WWE Superstars, and THOUSANDS of grapplers we're the proven, experienced, and intelligent choice for grapplers of all skill-levels eager to learn authentic catch-as-catch-can concepts and modern hybrid-grappling!
Don't fall for...
Watered-down, cookie-cutter low-quality knock-offs
"Kayfabed" instruction with little-to-no verifications of claims
Expensive "schools" wasting your money with outrageous fees and long, drawn-out learning curves
Mediocrity masquerading as authenticity
"This is Catch as Catch Can in its purest form. Head Coach Jake Shannon has picked up right where the legends have left off representing today's Catch Wrestling community with honor, pride, and integrity. Jake's commitment to carrying on the tradition of such legends as Karl Gotch & Billy Robinson is unmatched & he's by far the most reputable source for classic Catch Wrestling. His Scientific Wrestling teaches tradition while supporting innovation, focusing on the evolution of the sport, making Scientific Wrestling the undisputed CACC leader!"
-Coach David Petrone, Blackout Grappling, Asst. Coach Scientific Wrestling
Be Undisputed. Become Certified.
Accelerate your Knowledge
Amplify Your Confidence as an Athlete or Coach.
Draw More Students/Clients!
"Scientific wrestling is very welcoming to people of all skill levels and goals, whether that is to be a professional fighter, a coach or a police officer learning to subdue someone without needing excessive force. Jake is an amazing coach and is always happy to answer any questions. He's very knowledgeable and has a lot of experience within the art to be able to answer those questions. Learning from him at Scientific Wrestling camps has definitely helped with my game and I look forward to working with him and the other coaches!"
-Multi-time Champion & Professional MMA Fighter, Bryan "Ice-Man" McDowell
Become A Link In Our Chain of Legendary Coaches & Athletes
STEP 1.
Register Today.
STEP 2.
Attend Accelerator Training Camp.
STEP 3.
Do It Again Until Certification.

"There are few in the US with the knowledge of true Catch Wrestling. Jake Shannon's knowledge is unparalleled, thanks to a lineage back to the original Riley' Gym, via his learning with legends Billy Robinson & Karl Gotch. From the clear & detailed explanation, to the unique and effective techniques, Scientific Wrestling was the best investment I've ever made!"
Simon Gotch, fmr WWE Superstar & NXT Tag Team Champion
You Deserve Better Than Second Best. You Deserve No.1:

Co-Developed by Billy "The British Lion" Robinson!
Designed for Scientific Wrestling's King of Catch Wrestling Competition, the ONLY Rule Set Co-Developed by Karl "God Of Wrestling" Gotch
With Pinning Curriculum by the legendary Wade Schalles.
Register Today
"Scientific Wrestling through their Training Camps and Online Video Tutorials has been an invaluable resource for myself when it comes to growing my knowledge on all things Catch Wrestling (especially Billy Robinson's Style of CACC). Jake has helped me immensely with my effort to bring Catch to South East of England with a very honest and passionate love for an Art that was almost forgotten."
-Paul Bridges, 3rd Degree Gracie Barra BJJ Black Belt, British ADCC Champion, European BJJ Champion, British BJJ Champion, English BJJ Champion, Polaris Pro Veteran


CACC Coaching Best Practices
Rule Set Variations
Conditioning Drills
Principles of Wrestling Scientifically
CACC Concepts, Techniques, and Pinning/Submission Combinations
Reverse Terminal Takedown Chains
Punishing Rides
Defense, escapes, and reversals
Hand fighting
CACC finishing holds (neck cranks, strangles, leglocks, wristlocks, etc)


Enrollment in the only with a curriculum co-developed by the legendary Billy Robinson.
Certification and listing on the CoachingCatch.com site upon completion.
Lifetime access to the streaming library at ScientificWrestling.com (value: $$$ thousands)
Catch-As-Catch-Can: The Sport of Professional Wrestling digital handbook/fieldguide
The Fighting Library with over 3,050 pages of the best material on classic Western martial arts
Exclusive, limited-edition Scientific Wrestling Accelerator Camp T-Shirt:
Finer Details
The Scientific Wrestling CCACC Program requires the ability to "Do It Again"; i.e., to meet curriculum performance benchmarks during evaluations after earning the minimum hours of verified training at both Scientific Wrestling CCACC Camps Training Camps.
Upon the completion of 250 units (and Scientific Wrestling approval) participants will earn the Assistant Coach designation. All Assistant Coaches must still pay camp dues until Full Coach.
After 500 units, participants will have earned Scientific Wrestling's full Coach credential.
Each Scientific Wrestling Accelerator Camp counts for 25 units toward the total requirement (so after approx. 10 completed camps and approval you will earn Asst. Coach designation, after approx. 20 you earn Full Coach).
You must attend at least one CCACC training camp per year to maintain perishable skills and validation. All participants must be 18 years or older, be in generally good health, and agree to hold themselves solely responsible for any and all injuries sustained while learning CACC or partaking in the CCACC program. As a CCACC candidate it will be expected that both you and your athletes are respectful, punctual, and hygienic with regards to any and all grappling related activities.
Also, as a participant in the CCACC you will be expected to be an attentive and active student/coach, to communicate openly, to attend all relevant trainings, to learn the given material, and to practice more often than you don't. Other than that, pay your dues and put in the work.
In addition to earning units toward certification via camp attendance, the following are transferable toward certification:
NOTE: All locations and dates are subject to change. All registrations are non-transferable and non-refundable however, you can reschedule to later events.
If you have competitive experience, you now can earn 10 units per competition in which you have medaled (max. 100 units).
25 units for each King of Catch Wrestling sanctioned tournament you've hosted (max. 50 units).
Conditioning elective: 25 units when you document yourself completing both the Gotch Bible AND 500 hindu squats, 250 hindu push-ups, and hold a 3-minute bridge (bridging can be substituted by 30 wall walks).
12.5 units for technique "dissertation" (can be a photo essay or instructional videos) that significantly contributes to the field of CACC as determined by a panel of existing Scientific Wrestling Coaches (max 25 units).
12.5 for achieving an 80% pass rate on the written exam based upon Say Uncle!, Physical Chess, and the materials found at both the FightingLibrary.com and ScientificWrestling.com.
25 units for passing a technique audit based upon Catch Wrestling Takedowns, Catch Wrestling Submissions, and The Nelson Family instructionals.
12.5 units for completion of the material over at WARCatchWrestling.com.
NOTE: To host a camp you must have already attended 3 camps and pledge to register a minimum of 15 participants (or pay the difference if you do not meet the registration target. You will receive a special Partner discount code for these participants).
Coaching Catch Coaches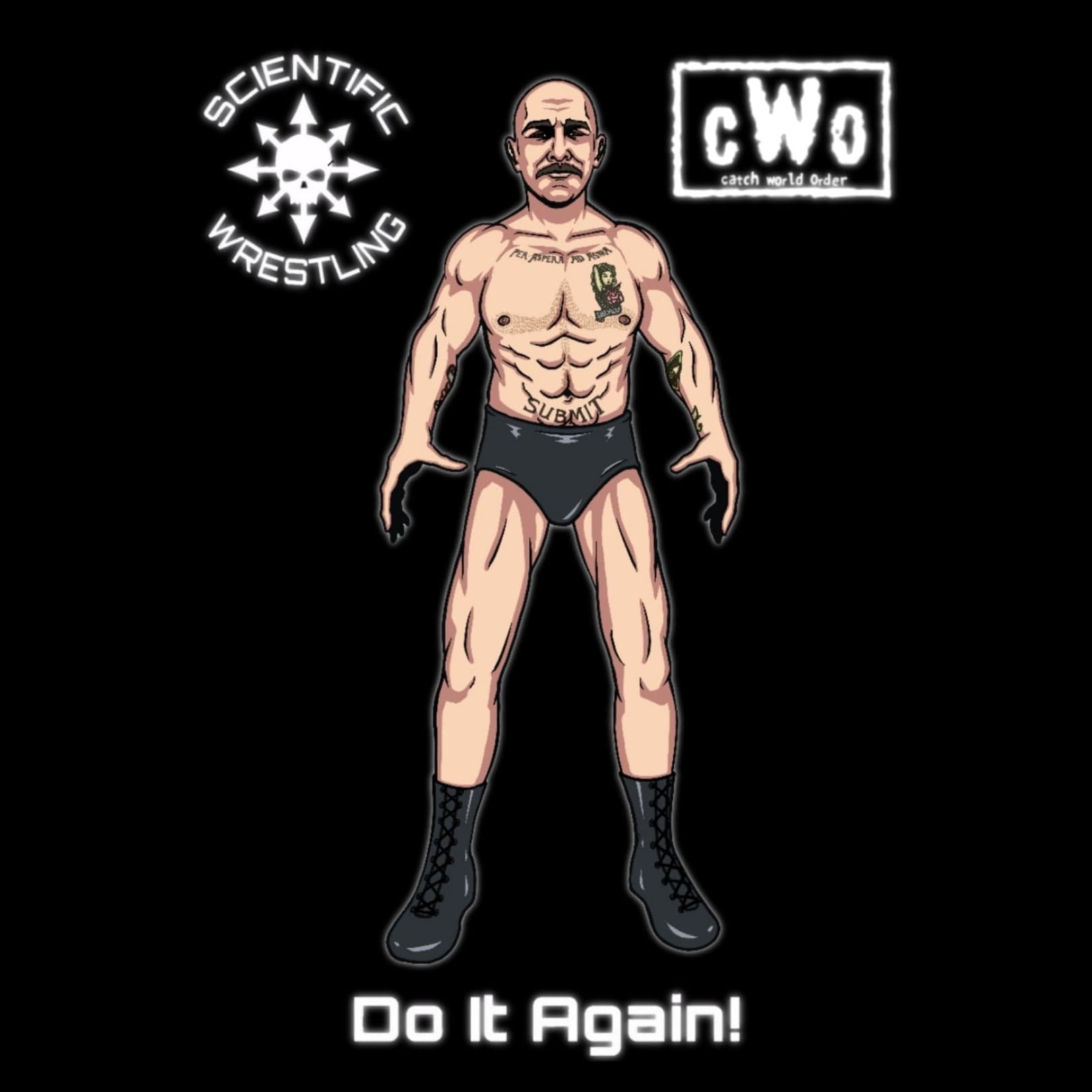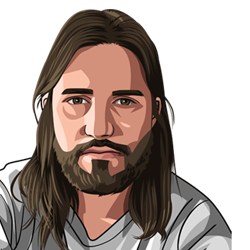 Scientific Wrestling Coach (ranked by Billy Robinson and Jake Shannon)
3rd Degree Black Belt Brazilian Jiu-Jitsu
2008 Gold North American Championships NABJJF
2008 Bronze IBJJF PAN AMERICAN Championships
2007 Bronze OTM AMERICAN INTERNATIONAL CHAMPIONSHIPS
2006 Silver OTM US Open Championships
2005 Silver NAGA West coast Championships
2002 Gold NAGA HAWAIIN STATE CHAMPIONSHIPS
2001 Gold Hawaiian BJJ Championships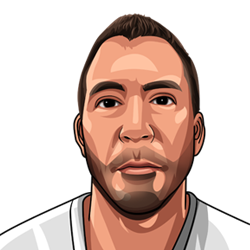 Scientific Wrestling Coach (ranked by Billy Robinson, Dick Cardinal, and Jake Shannon)
Black Belt in Brazilian Jiu Jitsu under Peter Sutton
2010 Gold San Diego Grappling X Championships, Gi, Gold.
2010 Gold and Bronze NABJJF North American Championships Gi & No Gi
2011 Gold & Silver NABJJF Los International
2011 Gold Fabricio Werdum Pro Samurai Jiu Jitsu Tournment: Gi
2013 Gold SJJIF Worlds Tournament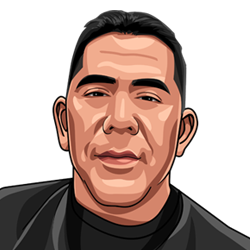 Scientific Wrestling Coach (ranked by Billy Robinson and Jake Shannon)
2009 SoCal Freestyle Wrestling Champion
2007 & 2012 King of Catch Wrestling- Qualifier Heavyweight Champ
Full Bred Pankration Heavy Champ
2007 Southwest Regional Grappling Heavy Champ (USA Wrestling)
2006 WAMAI (World Amateur Martial Arts International) Pankration Light Heavy Champ
16-0 in Sambo (AAU) 2 X Baja California Judo State Champ
NCAA DII Wrestler
Pat Shaw Memorial [(Gold) Freestyle Division, Guatemala] Silver in El Salvador (Tri meet- USA,Cuba, El Salvador)
North American Catch Wrestling Association Heavyweight champ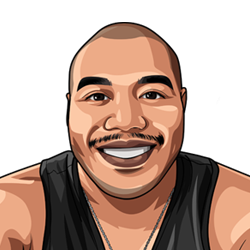 Scientific Wrestling Coach (ranked by Billy Robinson and Jake Shannon)
Wrestling coach for UFC Gym -- Sacramento for 7 years
Active Law Enforcement Officer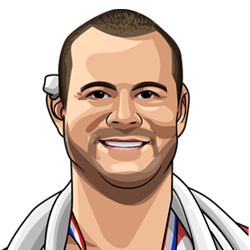 Scientific Wrestling Coach (ranked by Billy Robinson and Jake Shannon)
2018 Billy Robinson Classic Tournament Heavyweight Champ
2016 NAGA Expert Super Heavyweight Champ
Professional Wrestler (New Japan Pro Wrestling, WWE Superstar, etc)

Scientific Wrestling Coach (ranked by Billy Robinson and Jake Shannon)
Former competitive mixed martial artist (Unlicensed boxing 4 -- 0, MMA record 9 -- 7)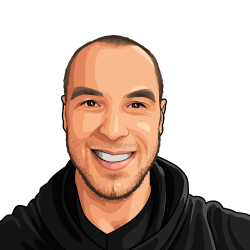 Scientific Wrestling Coach (ranked by Jake Shannon and Sam Kressin)
CEO/Founder - SwiftKick Martial Arts
BJJ brown belt under Sam Kressin
Black Belt in Tae Kwon Do
Certified Red Zone Knife Defense Coach under Jerry Wetzel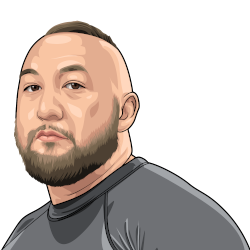 Scientific Wrestling Assistant Coach (ranked by Jake Shannon)
2nd degree BJJ Black Belt (ranked by Sam Kressin)
Judo Black Belt
United States Marine Corps Veteran
Founder & Owner: Black Flag Jiu Jitsu Club in Arizona
2019 West Valley Rumble Sub Only Superfight winner
2017 American Grappling Federation New Mexico Gold Medalist
2016 NABJJF North American Brazilian Jiu Jitsu Tournament Gold & Silver Medalist
Previous
Next
Coaching Catch Assistant Coaches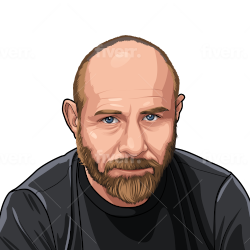 Scientific Wrestling Assistant Coach (ranked by Jake Shannon)
Brazilian Jiu-Jitsu Black Belt
IBJJF No-Gi World Champion
IBJJF 2x Pan Am No-Gi Champion
IBJJF 5x Gi International Open Gold Medalist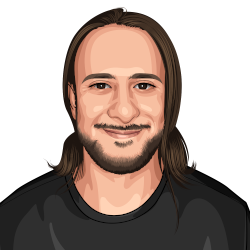 Scientific Wrestling Assistant Coach (ranked by Jake Shannon and Billy Robinson)
Active Professional Wrestler since 2002
Pioneer of Professional Wrestling in Italy
Italian Championship Wrestling Hall of Fame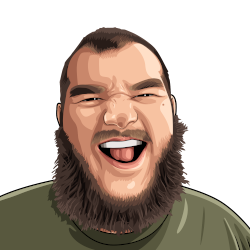 Scientific Wrestling Assistant Coach (ranked by Jake Shannon)
Abu Dahbi Pro Gold Heavyweight Division
Abu Dahbi Pro Absoulte Division Bronze
NAGA Expert Division Champion
NABJJF National Champion
2-1 Record in Fight 2 Win pro
Undefeated in Submission Underground
AGF 4 Time Gold Medalist
Veteran of WSOF Submission 1
Black Belt in Brazilian Jiujitsu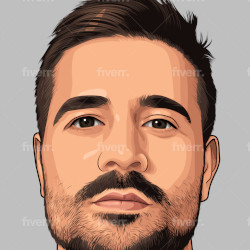 Stuart Cole
Scientific Wrestling Assistant Coach (ranked by Jake Shannon)
CA Junior College All-American 2006
2x CA Junior College State placer 7th and 4th
Folkstyle wrestling coach since 2005
Coached 5 high school CA state placers/national All-Americans (3 girls and 2 boys)
Purple belt in BJJ under Dylan Dearborne
SJJIF Masters World champ in Gi and No-Gi 2019 at Purple Belt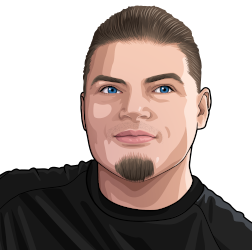 Brian Ruscio
Scientific Wrestling Assistant Coach under Jake Shannon
3rd Degree Gracie Barra BJJ Black Belt
Certified USA Wrestling Coach Bronze/Copper Certified
Official Bang Muay Thai Coach
NESTA Certified MMA Strength and Conditioning Coach
ISSA Certified Personal Trainer
Certified Rock Steady Boxing Coach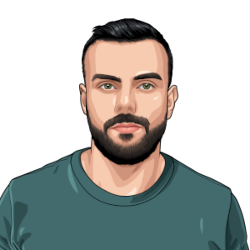 Enrico Sabadini
Scientific Wrestling Assistant Coach under Jake Shannon
Instructor in Sanshou Sanda (Chinese Kickboxing) 3° Duan black belt under Giuseppe Grossi
Blue belt in No-Gi Grappling/BJJ under Andrea Lavaggi
Former Shuai Jiao Italian national team athlete ISJU/ICKA
2013 MMA Italy Italian National Champion (Light)
2007 PWKA Italian National Champion of Wushu/Sanda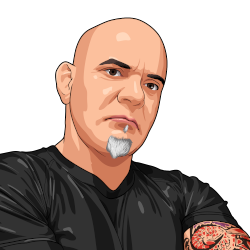 John Fabbricatore
Scientific Wrestling Assistant Coach under Jake Shannon
Former FX Denver Toughman Light Heavyweight Champion, 2002
4-stripe Purple Belt in Brazilian Jiu Jitsu
Silver & Bronze, Combative Submission Challenge
Defensive Tactics Instructor, Federal Law Enforcement Training Center (2003-2005)
Heavyweight Champion Professional Wrestler, IWF
Mixed Martial Artist, 3-3-1
5th degree black belt in Kajukenbo
3rd degree black belt in American Karate under PKA Champion Dan Magnus
Previous
Next
Additional Training Discount Rates